Mizuho Financial Group
Japan
---
Active
This profile is actively maintained
---
Created before Nov 2016
Last update:

2022-01-25 00:00:00



---
Send
feedback
on this profile
Download as
PDF
---
Share this page:
---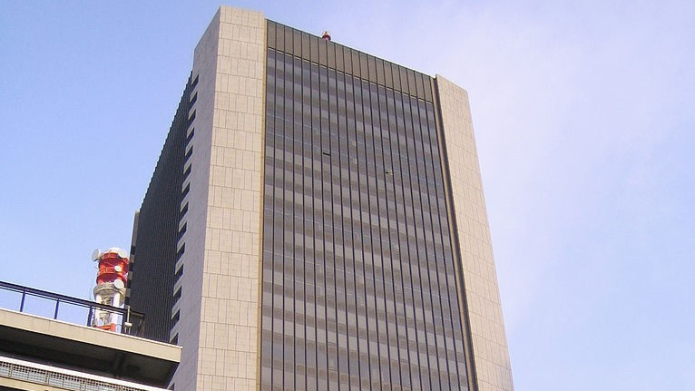 Mizuho's head office in Chiyoda, Tokyo. Photo:
Lombroso via Wikimedia Commons (Public Domain)
About Mizuho Financial Group
Mizuho Financial Group is one of three Japanese megabanks, along with Mitsubishi UFJ Financial Group and Sumitomo Mitsui Financial Group. Mizuho offers a broad range of service including banking, trust banking and securities, and other business related to financial services. Under the umbrella of the holding company Mizuho Financial Group, their major group companies include Mizuho Bank, Mizuho Trust & Banking and Mizuho Securities. Muziho Bank became a signatory of the Equator Principles in October 2003, and was the chair bank of the Equator Principles Association from May 2014 until April 2015.
[this profile covers the holding company Mizuho Financial Group, unless indicated otherwise]
Website
https://www.mizuho-fg.com/index.html
Headquarters

1–5–5, Otemachi, Chiyoda–ku 100–8176

Tokyo

Japan

CEO/chair
Masahiro Kihara
President & Group CEO
Supervisor
Annual report
Annual report 2021
Ownership

listed on NYSE, Osaka Securities Exchange & Tokyo Stock Exchange

Complaints and grievances

Individuals and communities who may be adversely affected by Mizuho Financial Group's finance can raise a complaint related to human rights via various channels, including bank branches, a dedicated website page and a telephone hotline.

Stakeholders may also raise complaints via the OECD National Contact Points (see OECD Watch guidance).
Related Dodgy Deals
Mizuho Financial Group has been linked to the following "Dodgy Deals", e.g. as a current or past financier or through an expression of interest. Find out more about dodgy deals
here
. See the project or company profile for more details on the nature of the bank's link to the Dodgy Deal.
Dodgy Deals map
All
|
Projects
|
Companies
Targets
|
Active profiles
|
On record profiles