Tracking the Principles for Responsible Banking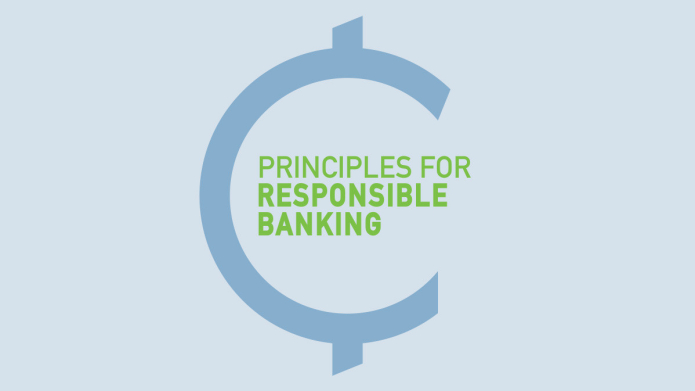 Tracking the Principles for Responsible Banking . Photo: BankTrack
The Principles for Responsible Banking (PRBs) are an initiative of the United Nations Environment Programme Finance Initiative (UNEP FI) and 30 founding banks. They were launched in draft format in November 2018 as a new initiative designed to promote responsible banking and, following a consultation period, have become fully operational from September 22, 2019 onwards. There are now 325+ banks signatory to the Principles (March 2023).
The six Principles commit banks to align their operations at "strategic, portfolio, and transactional levels" with prevailing social and environmental commitments, particularly as expressed in the Paris Climate Agreement and the United Nations' Sustainable Development Goals (SDGs).
Background
The PRBs aspire to define what it takes to be a responsible bank now and in the future, and to set a global standard for responsibility. The PRBs aim to provide a framework through which banks can align their strategy, portfolio, and business practices with society's social and environmental goals.
PRB-signatory banks will be required to assess their positive and negative social, economic, and environmental impacts and, based on these impacts, to set and publish targets and in accordance with the ambitions of the Paris Climate Agreement and the SDGs. Additionally the PRBs include commitments on stakeholder engagement, accountability, and transparency. Banks that continue to fail to meet their targets or fail to adhere to the PRBs will lose their signatory status. The first deadline for banks to report on their progress is 18 months after signing.
BankTrack's role
While acknowledging the PRBs as a "welcome and long overdue commitment from banks to fully align their businesses with society's needs", BankTrack at the launch of the draft Principles in 2018 called for UNEP-FI to further strengthen the framework. BankTrack also coordinated an NGO response to the consultation process. With the final version of the Principles in place since July 2019, our attention shifted to mapping the implementation plans of the PRB founding banks. BankTrack, together with work partners, also published a briefing at the launch date of the Principles, September 22 2019.
During the first year of the Principles for Responsible Banking, BankTrack and partners called on the PRB initiative for more transparency, and published a Call to Action on the Principles for Responsible Banking to end climate-destructive financing. This publication showed that just 20 PRB banks were responsible for US$1.25 trillion in climate-destructive financing since the Paris Agreement.
BankTrack continues to monitor the implementation of the Principles for Responsible Banking through engagement with UNEP FI and individual PRB banks.
BankTrack is tracking the growing list of PRB signatories, along with their reporting deadlines (and reports where available). You can find more details by clicking on the picture below