Allied Irish Banks (AIB)
Ireland
---
Active
This profile is actively maintained
---
Created on:

2022-09-13 12:23:23


Last update:

2022-10-03 12:04:07



---
Send
feedback
on this profile
Download as
PDF
---
Share this page:
---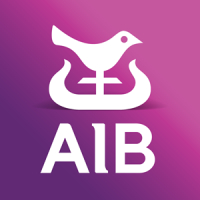 AIB Headquarters in Dublin . Photo: William Murphy via Wikimedia Creative Commons (CC BY-SA 3.0)
About Allied Irish Banks (AIB)
Allied Irish Banks (AIB) was incorporated in Ireland in September 1966 as a result of the merger of three long established banks: the Munster and Leinster Bank (established 1885), the Provincial Bank of Ireland (established 1825) and the Royal Bank of Ireland (established 1836). AIB Group is one of Ireland's largest banks and its activities are organised mainly around two sectors: a) commercial banking: sales of standard and specialized banking products and services (leasing, life insurance, management of retirement savings, real estate lending, etc.) and b) financing, investment, and market banking.
Website
https://aib.ie/
Headquarters

10 Molesworth Street

2 Dublin

Ireland

CEO/chair
Colin Hunt
CEO
Supervisor
Annual reports
AIB 2021 Sustainability Report
AIB Annual Report
Ownership

listed on Euronext Dublin & London Stock Exchange

AIB Group plc is owned by the State of Ireland which, nonetheless, since the start of 2022 has begun to gradually sell part of its shareholding. Up to June 2022, the State of Ireland owns 63.5% of AIB Group plc's ordinary shares.

Complaints and grievances

AIB has not established a grievance mechanism. However it is possible to raise a complaint with the Irish OECD National Contact Point (see OECD Watch Guidance for further details).
Policies
Voluntary standards
Allied Irish Banks (AIB) has committed itself to the following voluntary standards:
Investment policies
Allied Irish Banks plc's sustainability policies can be accessed here.
Year:
Equator Principles
Implementation and reporting