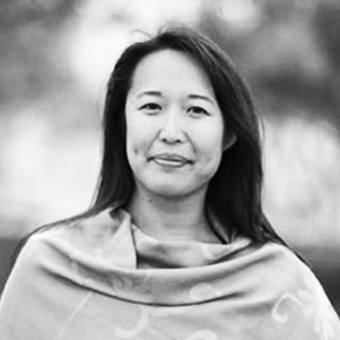 Michelle Chan&nbsp
(she/her)
Chair
Michelle Chan is the Vice President of Programs for Friends of the Earth. Previously, she led Friends of the Earth U.S.' economic policy team, which works to reform international trade rules, get money out of politics, promote sustainable finance policies at financial institutions, and green U.S. tax and budget policy. She is the president of BankTrack, and the current vice president of the Amazon Watch board. She has served on the boards of Ceres, the Council for Responsible Public Investment, the Rose Foundation for Communities and the Environment; and was a member of the Dow Jones Sustainability Index Advisory Committee. In 2002 she received the SRI Service Award for outstanding contributions to the field of sustainable and responsible investing.
Alexandra Dawe&nbsp
(she/her)
Vice chair
Alexandra is a professional communicator with 18 years' experience, from beginning her professional life as a journalist all the way through to a senior communications manager. She has been working with NGOs and sustainable & development organisations for over a decade, and has been an independent strategic consultant for the past seven years.
Alexandra focusses on social, developmental and environmental innovation through communications, facilitation and strategic advice. Alexandra is also an experienced facilitator and certified Art of Hosting practitioner, she also has a MSc in International Relations from the University of Amsterdam.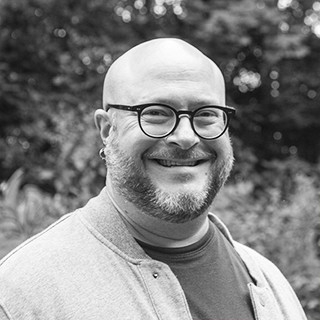 Dave Hirsch&nbsp
(he/him)
Treasurer
Dave Hirsch is the International Coordinator for Friends of the Earth International (FoEI), a position he has held since 2012. He oversees the work of FoEI's International Secretariat and works closely with FoEI's Chair and Executive Committee to facilitate decision making and support their role in steering the day to day and long term functioning of the federation. He is currently based in the Netherlands and previously lived in Washington DC, where he worked for Friends of the Earth United States for 16 years. He held several different positions for the organisation, including Managing Director, but also worked for the organization for several years on national transportation policy. In this work he fought against funding for new road construction projects and for increased funding for transit and passenger rail. He has a Bachelor's degree in political communication and a Master's degree in political management.
Mia Watanabe&nbsp
(she/they)
Secretary
Mia is a climate campaigner with a focus on fossil fuels, agriculture, and the finance that underpins these industries. She is currently Campaign Manager at Uplift where she works on the intersection of fuel poverty and oil and gas expansion in the UK. Before joining Uplift, Mia worked at Market Forces where she campaigned on the private financiers behind major fossil fuel projects in Australia, Indonesia and Bangladesh. Prior to that, she worked on the finance behind the food system at Feedback. Mia holds a degree in Theology and Religious Studies from the University of Cambridge, where she successfully campaigned for the divestment of its £3.5bn endowment fund from fossil fuels.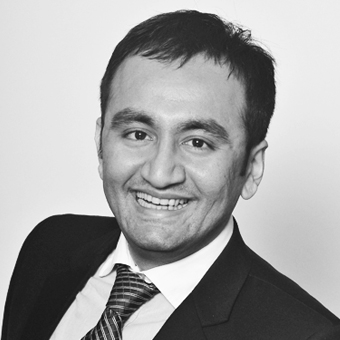 Siddharth Akali&nbsp
(he/him)
Siddharth has been a BankTrack board member since January 2017, and board secretary since May 2019. He is an international environmental and social expert, and has been working as a lawyer for Indigenous Peoples in India, Nepal and Canada, supporting them in their advocacy with energy companies, banks and governments. He was also a migrant justice organiser in Vancouver, unceded Coast Sailish territories. Prior to his legal career, Siddharth worked as a business consultant, managing strategic projects related to financing energy infrastructure, climate change, sustainability and environmental markets. Siddharth has a Juris Doctor degree from the University of Victoria in Canada, and a Bachelor's degree in Economics, English and Math from Macalester College in the United States.
Michelle Medeiros&nbsp
(she/her)
Michelle Medeiros is an environmental campaigner and activist with more than 25 years' experience of strategic planning, project management and leading international campaigns.
Michelle has been working with Greenpeace in a variety of roles in the US, East Asia, Africa, and Europe for over ten years. Currently Michelle is a development manager working closely with Greenpeace offices in a strategic support role. Michelle has also worked as a campaigner for Friends of the Earth and was the managing director for ForestEthics, now Stand.
Michelle got her Masters from American University with a focus on conflict timber. Before getting her Masters Michelle was a solutions director working for an e-business firm. Michelle started her career with a BA and worked as a stage manager for Alvin Ailey American Dance Theatre.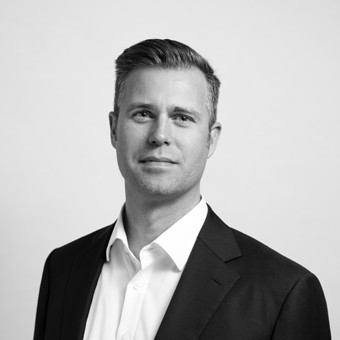 Rino is an HR professional with over 15 years' experience. He has extensive knowledge in compensation & benefits, HR Project management, HR Business management and employee & industrial Relations.
Throughout building his professional career and progressing roles, he has been working on harmonisation and modernisation of compensation and benefits, acquisitions, organisational changes, expansion projects, strategic personnel planning, collective labour agreements, change management, new HR models, HR processes and leading teams in international and multi-cultural environments.

Rino' s main focus is to build trust, connect to all levels in the organizations and provide both an analytical and pragmatic approach with a focus on the human factor in reaching optimal results. Rino has a Master Degree in Organisational Sociology from the University of Amsterdam and successfully completed the Strategic Business Partner Program at the TIAS School for Business and Society in Tilburg.