Active
This profile is actively maintained
Last update:
2023-03-14 00:00:00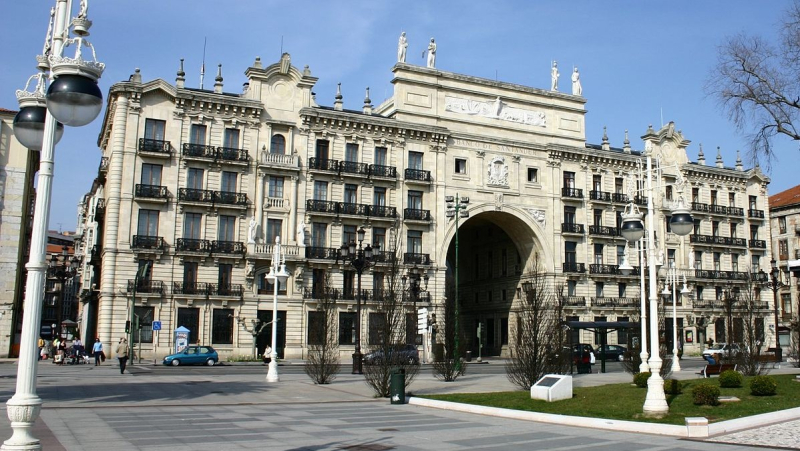 Banco Santander head office. Photo: Author Year of the dragon via Wikimedia Commons (CC-BY-SA 3.0)
Active
This profile is actively maintained
Last update:
2023-03-14 00:00:00
Website
http://www.santander.com
Headquarters

Santander Group City. Avda. de Cantabria s/n

28660 Boadilla del Monte, Madrid

Spain

CEO/chair
Héctor Grisi
CEO
Supervisor
Ownership

listed on Bolsa de Madrid, Borsa Italiana, Brazil Stock Exchange, London Stock Exchange & NYSE

Subsidiaries
Banco Santander, founded in 1857, is a Spanish bank and the fifth largest bank in Europe in terms of assets. The bank has expanded since 2000 through a number of acquisitions and has operations across Europe, Latin and North America America and Asia. Together with its subsidiaries, it provides various retail and commercial banking products and services for both individual and business clients. In June 2017 Banco Santander acquired Banco Popular Español (see on record profile).
Santander 's most important sustainability commitments can be found at the website sections listed below.
Links
Banco Santander has committed itself to the following voluntary standards:
Banco Santander is linked to a number of companies and projects that BankTrack considers controversial (so called Dodgy Deals), e.g. as a current or past financier or through an expression of interest. The profiles below provide more details on the nature of Banco Santander's link to these deals.