Five European banks pressured not to tolerate corrupt practices at Dominican coal plant project
---
2017
BankTrack
---
Share this page:
---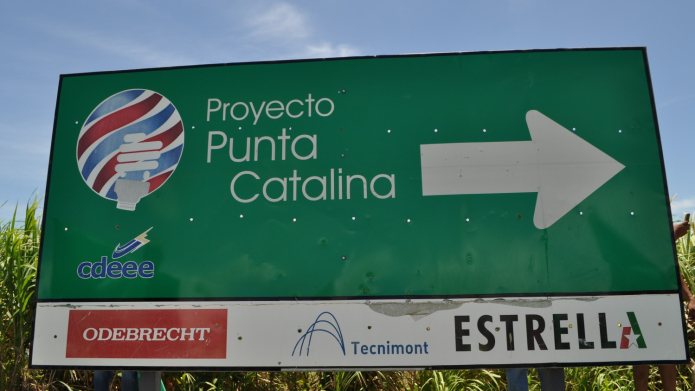 Some Punta Catalina coal project greenwash, August 2017. Photo: Luca Manes, Re:Common.
Mired in a major international corruption scandal, the proposed Punta Catalina coal plant in the Dominican Republic became untouchable for Deutsche Bank, ING, Santander, Société Générale and Unicredit in 2017. As the gravity of the situation surrounding the project's construction company Odebrecht intensified, the five bank consortium suspended its financing of the project, triggering a panicked turn to the international bond markets by the Dominican government in order to find some way of keeping the project afloat. BankTrack maintained regular contact with the lead consortium banks throughout the year, in tandem with our Dominican partner group National Committee to Combat Climate Change (CNLCC). We brought CNLCC's Enrique de León to the AGMs of Deutsche Bank and Société Générale where he received public assurances from senior bank executives that they would be taking a 'zero tolerance' approach to corruption at Punta Catalina.
Related Dodgy Deals
Projects
There are no projects active for this item now.