Active
This profile is actively maintained
Last update:
2023-02-03 00:00:00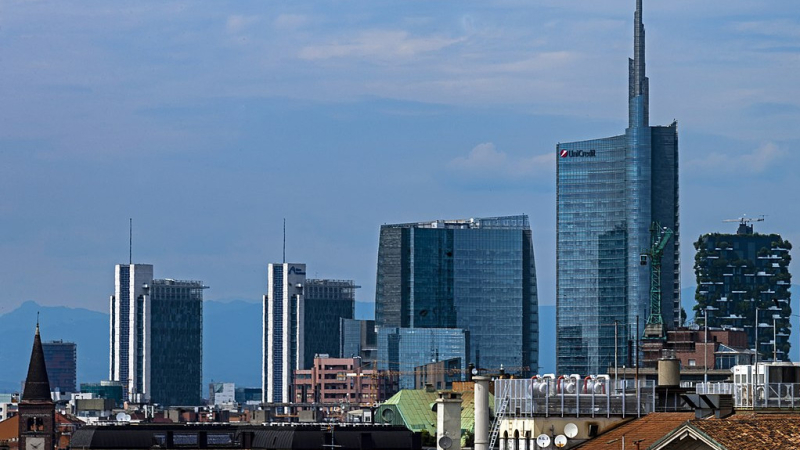 UniCredit Tower in Milan, Italy. Photo: Daniel Case via Wikimedia (CC BY SA 3.0)
Active
This profile is actively maintained
Last update:
2023-02-03 00:00:00
Website
http://www.unicreditgroup.eu
Headquarters

Plazza Gae Aulenti 3 - Tower A

20154 Milan

Italy

CEO/chair
Andrea Orcel
CEO
Supervisors
Ownership

listed on Borsa Italiana, Frankfurt Stock Exchange & Warsaw Stock Exchange

UniCredit's shareholder structure can be accessed here.
The UniCredit Group, founded in 1998, is the result of the merger of nine of Italy's largest banks and the subsequent combination with the German HVB Group and the Italian Capitalia Group. It is now a banking group based in Milan that also includes (amongst others) Bank Austria and Hypovereinsbank. The group operates in 14 European countries: Austria, Germany, Russia, Bosnia and Herzegovina, Hungary, Serbia, Bulgaria, Italy, Slovakia, Croatia, Romania, Slovenia, Czech Republic and Turkey.
UniCredit's most important sustainability commitments can be found at the website sections listed below.
UniCredit has committed itself to the following voluntary standards:
UniCredit is linked to a number of companies and projects that BankTrack considers controversial (so called Dodgy Deals), e.g. as a current or past financier or through an expression of interest. The profiles below provide more details on the nature of UniCredit's link to these deals.