KB Financial Group
South Korea
---
Active
This profile is actively maintained
---
Created on:

2021-02-08 16:29:02


Last update:

2021-11-04 14:02:15



---
Send
feedback
on this profile
Download as
PDF
---
Share this page:
---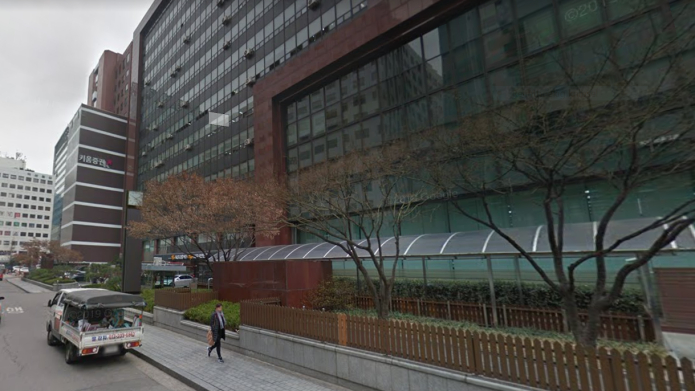 KB Financial Group's head office in Seoul, South Korea. Photo: Google Earth/Streetview
About KB Financial Group
KB Financial Group (KBFG), founded in September 2008 and headquartered in Seoul, South Korea is a holding company that engages in providing financial services. The group is South Korea's second largest financial institution in terms of assets. Its main subsidiary is KB Kookmin Bank. KB Financial Group provides corporate, retail and personal banking services and is also involved in insurance and asset management.
Website
http://www.kbfg.com
Headquarters

26, Gukjegeumyung-ro 8-gil, Yeongdeungpo-gu

Seoul

South Korea

CEO/chair
Jong Kyoo Yoon
CEO
Supervisor
Annual reports
Sustainability report 2020
Annual report 2020
Ownership

listed on Korea Exchange

KB Financial Group's largest shareholder is the National Pension of Korea (9.93%). KBFG's complete shareholder structure can be accessed here.

Subsidiaries
Complaints and grievances

KB Financial Group mentions in its 2016 Human rights report a grievance mechanism for "those affected by adverse human rights impacts caused during the course of its business operations", but KBFG does not list contact details on its website.
Related Dodgy Deals
KB Financial Group has been linked to the following "Dodgy Deals", e.g. as a current or past financier or through an expression of interest. Find out more about dodgy deals
here
. See the project or company profile for more details on the nature of the bank's link to the Dodgy Deal.
Dodgy Deals map
All
|
Projects
|
Companies
Targets
|
Active profiles
|
On record profiles
Policies
Exclusions
Coal Electric Power Generation
Voluntary standards
KB Financial Group has committed itself to the following voluntary standards:
Investment policies
KB Financial Group's web page on corporate social responsibility can be accessed here.
Year:
Equator Principles
Implementation and reporting
Equator Principles Dodgy Deals