---
Active
This profile is actively maintained
---
Created before Nov 2016
Last update:

2021-01-28 00:00:00



---
Send
feedback
on this profile
Download as
PDF
---
Share this page:
---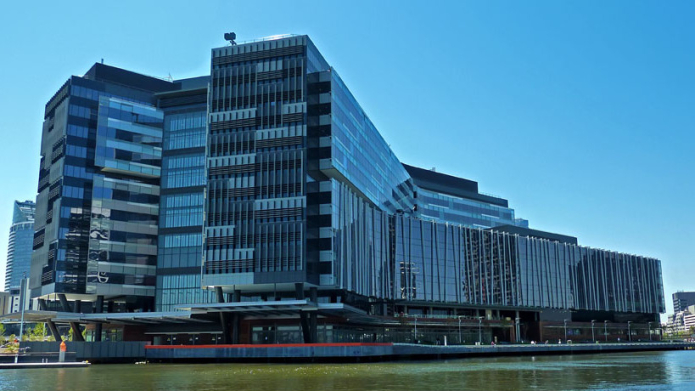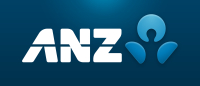 ANZ head office in Melbourne. Photo: Public Domain (Sydney Architecture Archive)
About ANZ
The Australia and New Zealand Banking Group Limited, commonly called ANZ, is the fourth largest bank in Australia, after the Commonwealth Bank, the National Australia Bank, and Westpac. ANZ was established in 1951. In addition to operations throughout Australia and New Zealand, ANZ has banking activities in 34 other nations. ANZ is the largest bank in New Zealand, where it operates two brands: ANZ and the National Bank of New Zealand.
Website
http://www.anz.com.au
Headquarters

833 Collins Street, Docklands

3008 Melbourne

Australia

CEO/chair
Shayne Elliott
CEO
Supervisor
Annual report
Annual Report 2020
Ownership

listed on Australian Securities Exchange & New Zealand Stock Exchange

Complaints and grievances

ANZ sets out channels for employees, customers and other stakeholders to raise complaints as part of its Human Rights Policy, although for 'other stakeholders' only a postal address for a compliance officer is provided. The bank can also be contacted at corporate.sustainability@anz.com.

Stakeholders may also raise complaints via the OECD National Contact Points (see OECD Watch guidance).
Related Dodgy Deals
ANZ has been linked to the following "Dodgy Deals", e.g. as a current or past financier or through an expression of interest. Find out more about dodgy deals
here
. See the project or company profile for more details on the nature of the bank's link to the Dodgy Deal.
Dodgy Deals map
All
|
Projects
|
Companies
Targets
|
Active profiles
|
On record profiles
Policy Assessments
Banks, climate and energy
Banks and human rights
Human Rights Benchmark November 2019
A PHP Error was encountered
Severity: Notice
Message: Undefined property: stdClass::$col_values
Filename: shared/tabletool_row.php
Line Number: 81
Backtrace:
File: /home/btwebhost/www/btci3/application/views/sections/shared/tabletool_row.php
Line: 81
Function: _error_handler
File: /home/btwebhost/www/btci3/application/helpers/easy_helper.php
Line: 366
Function: view
File: /home/btwebhost/www/btci3/application/views/sections/shared/tabletool.php
Line: 69
Function: lv
File: /home/btwebhost/www/btci3/application/helpers/easy_helper.php
Line: 366
Function: view
File: /home/btwebhost/www/btci3/application/views/sections/shared/tabletools.php
Line: 7
Function: lv
File: /home/btwebhost/www/btci3/application/helpers/easy_helper.php
Line: 366
Function: view
File: /home/btwebhost/www/btci3/application/views/sections/bankprofile/main.php
Line: 171
Function: lv
File: /home/btwebhost/www/btci3/application/libraries/sections/Bankprofile.php
Line: 390
Function: view
File: /home/btwebhost/www/btci3/application/controllers/Main.php
Line: 295
Function: content
File: /home/btwebhost/www/btci3/index.php
Line: 315
Function: require_once
A PHP Error was encountered
Severity: Notice
Message: Undefined property: stdClass::$col_values
Filename: shared/tabletool_row.php
Line Number: 81
Backtrace:
File: /home/btwebhost/www/btci3/application/views/sections/shared/tabletool_row.php
Line: 81
Function: _error_handler
File: /home/btwebhost/www/btci3/application/helpers/easy_helper.php
Line: 366
Function: view
File: /home/btwebhost/www/btci3/application/views/sections/shared/tabletool.php
Line: 69
Function: lv
File: /home/btwebhost/www/btci3/application/helpers/easy_helper.php
Line: 366
Function: view
File: /home/btwebhost/www/btci3/application/views/sections/shared/tabletools.php
Line: 7
Function: lv
File: /home/btwebhost/www/btci3/application/helpers/easy_helper.php
Line: 366
Function: view
File: /home/btwebhost/www/btci3/application/views/sections/bankprofile/main.php
Line: 171
Function: lv
File: /home/btwebhost/www/btci3/application/libraries/sections/Bankprofile.php
Line: 390
Function: view
File: /home/btwebhost/www/btci3/application/controllers/Main.php
Line: 295
Function: content
File: /home/btwebhost/www/btci3/index.php
Line: 315
Function: require_once
0
Explanation
Laggard
Follower
Front runner
Leader
0 - 3.5 points
4 - 5.5 points
6 - 8.5 points
9 - 14 points