New research: Australian banks 2ºC scorecard 2018
---
2018-05-31
Melbourne
Market Forces
---
Share this page:
---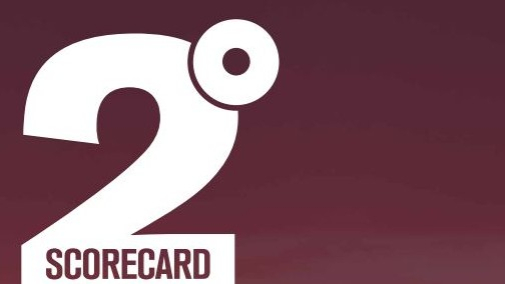 2° SCORECARD 2018. Photo: Market Forces
In December 2015 nearly 200 nations signed the Paris Agreement to limit global warming to well below 2°C, compared with pre-industrial levels.
Since then, the world has recorded its three hottest years. Half the Great Barrier Reef corals died in back-to-back mass bleaching events. Globally, several major cities are on the brink of running out of water. And the concentration of CO2 in our atmosphere has accelerated.
Australia's 'big four' banks – ANZ, CommBank, NAB and Westpac – have all publicly championed the 2°C limit since Paris, promising to support the transition to a low carbon economy.
Yet three years on, the latest 2ºC Scorecard from Market Forces reveals they have together loaned $21 billion to the dirty coal, oil and gas sectors. Worse still, these loans include a 50% spike in new climate-wrecking fossil fuel projects that have no place in any serious plan to stay within 2°C.