Commercial International Bank (CIB)
Egypt
---
Active
This profile is actively maintained
---
Created on:

2020-10-30 10:13:19


Last update:

2022-01-06 00:00:00



---
Send
feedback
on this profile
Download as
PDF
---
Share this page:
---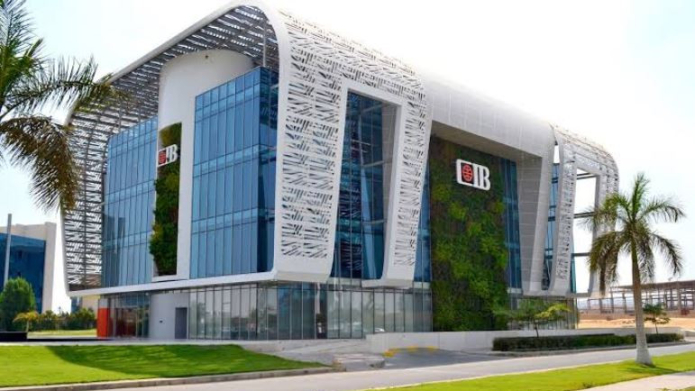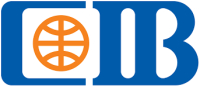 CIB's headquarters in Cairo, Egypt. Photo: Google Earth/Streetview
About Commercial International Bank (CIB)
The Commercial International Bank (CIB) was established in 1975 as a joint venture between the National Bank of Egypt (51%) and the Chase Manhattan Bank (49%) under its original name 'Chase National Bank of Egypt'. Following Chase's decision to divest its equity stake in 1987, National Bank of Egypt increased its shareholding to 99.9%, and the bank changed its name to Commercial International Bank. In 1993, as part of its privatisation strategy, CIB launched a public share issue resulting in a reduction of the National Bank of Egypt's stake to 43%. Headquartered in Cairo, CIB provides services to clients in the corporate, commercial, retail, wealth, and SME spheres.
Website
https://ir.cibeg.com/en
Headquarters

Nile Tower Building, 21/23 Charles De Gaulle, Giza

Cairo

Egypt

CEO/chair
Hussein Abaza
CEO and Managing Director
Supervisor
Annual report
Annual report 2020
Ownership

listed on Egyptian Exchange (EGC)

Complaints and grievances

CIB does not operate a complaints or grievances channel for individuals or communities that might have been affected by the bank's financing.
Policy Assessments
Banks and Human Rights
Human Rights Benchmark Africa 2021
Commercial International Bank (CIB)
A PHP Error was encountered
Severity: Notice
Message: Undefined property: stdClass::$col_values
Filename: shared/tabletool_row.php
Line Number: 81
Backtrace:
File: /home/btwebhost/www/btci3/application/views/sections/shared/tabletool_row.php
Line: 81
Function: _error_handler
File: /home/btwebhost/www/btci3/application/helpers/easy_helper.php
Line: 366
Function: view
File: /home/btwebhost/www/btci3/application/views/sections/shared/tabletool.php
Line: 69
Function: lv
File: /home/btwebhost/www/btci3/application/helpers/easy_helper.php
Line: 366
Function: view
File: /home/btwebhost/www/btci3/application/views/sections/shared/tabletools.php
Line: 7
Function: lv
File: /home/btwebhost/www/btci3/application/helpers/easy_helper.php
Line: 366
Function: view
File: /home/btwebhost/www/btci3/application/views/sections/bankprofile/main.php
Line: 173
Function: lv
File: /home/btwebhost/www/btci3/application/libraries/sections/Bankprofile.php
Line: 436
Function: view
File: /home/btwebhost/www/btci3/application/controllers/Main.php
Line: 296
Function: content
File: /home/btwebhost/www/btci3/index.php
Line: 315
Function: require_once
A PHP Error was encountered
Severity: Notice
Message: Undefined property: stdClass::$col_values
Filename: shared/tabletool_row.php
Line Number: 81
Backtrace:
File: /home/btwebhost/www/btci3/application/views/sections/shared/tabletool_row.php
Line: 81
Function: _error_handler
File: /home/btwebhost/www/btci3/application/helpers/easy_helper.php
Line: 366
Function: view
File: /home/btwebhost/www/btci3/application/views/sections/shared/tabletool.php
Line: 69
Function: lv
File: /home/btwebhost/www/btci3/application/helpers/easy_helper.php
Line: 366
Function: view
File: /home/btwebhost/www/btci3/application/views/sections/shared/tabletools.php
Line: 7
Function: lv
File: /home/btwebhost/www/btci3/application/helpers/easy_helper.php
Line: 366
Function: view
File: /home/btwebhost/www/btci3/application/views/sections/bankprofile/main.php
Line: 173
Function: lv
File: /home/btwebhost/www/btci3/application/libraries/sections/Bankprofile.php
Line: 436
Function: view
File: /home/btwebhost/www/btci3/application/controllers/Main.php
Line: 296
Function: content
File: /home/btwebhost/www/btci3/index.php
Line: 315
Function: require_once
0
Explanation
Laggard
Follower
Front runner
Leader
0 - 3.5 points
4 - 5.5 points
6 - 8.5 points
9 - 14 points
Policies
Voluntary standards
Commercial International Bank (CIB) has committed itself to the following voluntary standards:

Investment policies
Year: