---
Active
This profile is actively maintained
---
Created before Nov 2016
Last update:

2021-02-09 00:00:00



---
Send
feedback
on this profile
Download as
PDF
---
Share this page:
---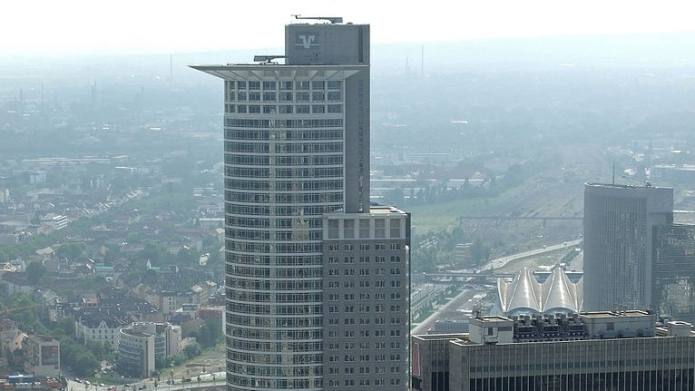 DZ Bank head office in Frankfurt. Photo: dontworry via Wikimedia Commons (CC BY-SA 3.0)
About DZ Bank
DZ Bank is the thirth largest bank in Germany by assets, and acts as the central banking institution for more than 900 cooperative banks. It is part of the Volksbanken Raiffeisenbanken co-operative network, one of Germany's largest private sector financial institutions. In this network DZ Bank functions as a central institution. The DZ Bank Group includes DVB Bank, a transportation finance bank; Bausparkasse Schwäbisch Hall, a building society; DG HYP, a provider of real estate finance; DZ PRIVATBANK Gruppe; R+V Versicherung, an insurance company; TeamBank, a provider of consumer finance; Union Investment Group, an asset management company; VR LEASING; and other institutions. In January 2013 DZ Bank signed up to the Equator Principles, and is profiled as part of BankTrack's Tracking the Equator Principles campaign.
Related Dodgy Deals
DZ Bank has been linked to the following "Dodgy Deals", e.g. as a current or past financier or through an expression of interest. Find out more about dodgy deals
here
. See the project or company profile for more details on the nature of the bank's link to the Dodgy Deal.
Dodgy Deals map
All
|
Projects
|
Companies
Targets
|
Active profiles
|
On record profiles
Policy Assessments
Banks, climate and energy
Tracking the Equator Principles
EPFIs reporting status
Explanation
Project name reporting status of Equator Principles signatories for each financial institutions' most recent reporting period.
Policies
Voluntary initiatives
DZ Bank has committed itself to the following voluntary standards:

Investment policies
Year:
Equator Principles
Implementation and reporting
DZ Bank is reporting on the implementation here.
Equator Principles Dodgy Deals