---
Created on:
2020-10-29 15:12:04
Last update:
2020-11-20 17:11:57
---
Send
feedback
on this profile
Download as
PDF
---
Share this page:
---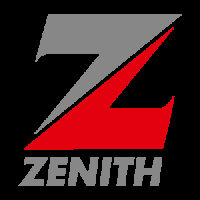 Zenith Bank's head office in Lagos, Nigeria. Photo: Kaizenify via Wikimedia Commons (CC BY SA 4.0)
About Zenith Bank
Zenith Bank is a large financial service provider in Nigeria and West Africa. Zenith Bank was established in May 1990. On 17 June 2004, following a successful IPO, the bank became a public limited company. The bank has equity investments in Zenith Custodian, Zenith Securities and Zenith General Insurance. Zenith Bank maintains subsidiaries in the United Kingdom, United Arab Emirates, Ghana, Sierra Leone and Gambia and has an office in China.
News
Policies
Voluntary initiatives
Zenith Bank has committed itself to the following voluntary standards:

Investment policies
Zenith Bank's webpage on corporate social responsibility can be accessed here. The bank does not have publicly available investment policies.
Year: