Postal Savings Bank of China
China
---
Active
This profile is actively maintained
---
Created on:

2020-07-01 15:07:20


Last update:

2021-03-09 00:00:00



---
Send
feedback
on this profile
Download as
PDF
---
Share this page:
---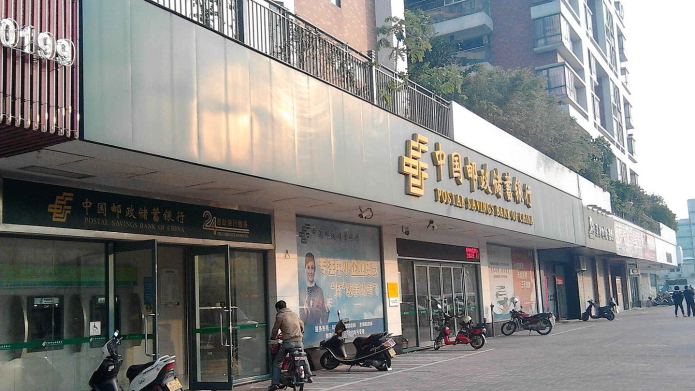 A branch of Postal savings Bank of China. Photo: Edouardlicn via Wikimedia Commons (Cc BY SA 3.0)
About Postal Savings Bank of China
Postal Savings Bank of China (also known as PSBC) is a commercial retail bank founded in 2007 and headquartered in Beijing. Its origins date back to 1919 when the Postal Savings Bureau, the predecessor of China Post Savings, was established. PSBC provides basic financial services, especially to small and medium-sized enterprises, rural and low income customers. The bank has close to 40,000 branches covering all regions of China and serves nearly 600 million customers.
Policy Assessments
Banks, climate and energy
Policies
Voluntary initiatives
Postal Savings Bank of China has committed itself to the following voluntary standards:

Investment policies
Postal Savings Bank of China does not have publicy available investment policies. The bank's web page on corporate social responsibility only lists its most recent annual csr reports.
Year: