---
Created before Nov 2016
Last update:
2019-10-08 17:48:04
---
Send
feedback
on this profile
Download as
PDF
---
Share this page:
---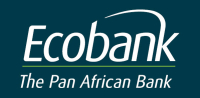 Ecobank's head office in Lomé,Togo. Photo: Google Earth/Streetview
About Ecobank
Ecobank Transnational Incorporated was established in 1985. Ecobankis a full-service bank operating in 36 African countries. The bank provides wholesale, retail, investment and transactional banking services to governments, financial institutions, multinationals, local companies, SMEs and individuals. These services are delivered by three business segments: Corporate Bank, Domestic Bank and Ecobank Capital. Ecobank became a signatory to the Equator Principles in January 2012, and is profiled as part of BankTrack's Equator Principles Track and Chase project.
Documents
| | | | | | | | | | | |
Type:
Year:
Policies
Voluntary initiatives
Ecobank has committed itself to the following voluntary standards:

Investment policies
Ecobank has no publicly available investment policies. The bank states that it has adopted an integrated and comprehensive approach to sustainability and has created a common framework. Ecobank's webpage on corporate social responsibility can be accessed here.
Year:
Equator Principles
Implementation and reporting
Ecobank is reporting on the implementation here.