---
Active
This profile is actively maintained
---
Created before Nov 2016
Last update:

2021-11-11 00:00:00



---
Send
feedback
on this profile
Download as
PDF
---
Share this page:
---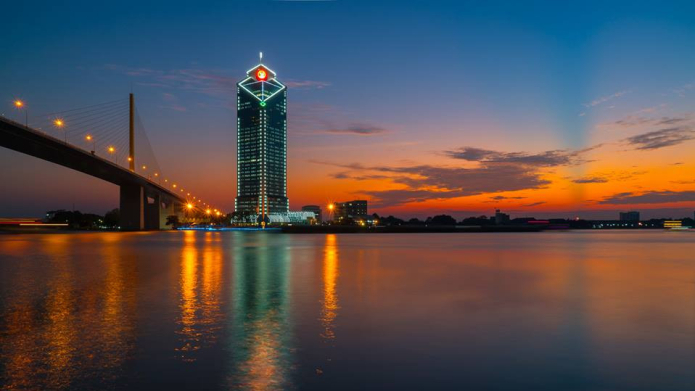 Kasikorn Bank's head office. Photo:
Niranarm via Wikimedia (CC BY-SA 4.0)
About Kasikornbank
Kasikornbank is Thailand's fourth largest bank by assets. The bank was established in 1945 by Choti Lamsam as a small bank in Bangkok and went public in 1976. Expansion was backed by a strong customer base of farmers. It has the largest portfolio of loans to small and midsize enterprises among the country's four big banks. In 2003, it changed its former English name Thai Farmers Bank to the current name. Kasikornbank has over 1,000 branches nationwide and some overseas branches mainly in China.
Related Dodgy Deals
Kasikornbank has been linked to the following "Dodgy Deals", e.g. as a current or past financier or through an expression of interest. Find out more about dodgy deals
here
. See the project or company profile for more details on the nature of the bank's link to the Dodgy Deal.
Dodgy Deals map
All
|
Projects
|
Companies
Targets
|
Active profiles
|
On record profiles
Policies
Voluntary standards
Kasikornbank has committed itself to the following voluntary standards:

Investment policies
Kasikornbank's web page on corporate social repsonsibility can be accessed here.
Year: