Shinhan Financial Group
South Korea
---
Active
This profile is actively maintained
---
Created on:

2020-11-17 13:42:24


Last update:

2020-11-17 00:00:00



---
Send
feedback
on this profile
Download as
PDF
---
Share this page:
---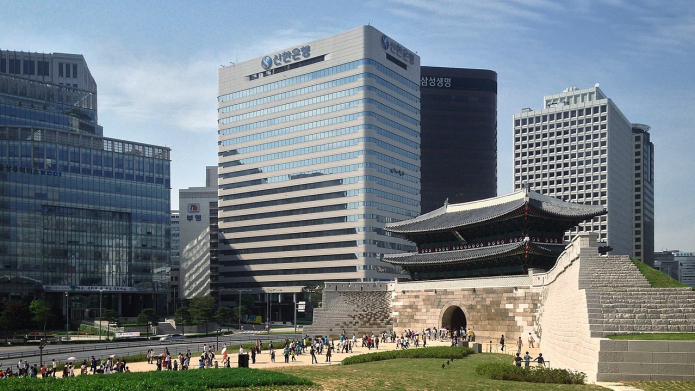 Shinhan Financial Group's head office in Seoul. Photo: Kaniwari via Wikimedia Commons (CC BY SA 3.0)
About Shinhan Financial Group
Shinhan Financial Group (SFG), based in Seoul South-Korea, is principally engaged in the banking business. It is Korea's largest banking group by assets and profits. Shinhan Financial Group, established in 2001, operates its business through five segments: banking, securities brokerage, trust banking, and assets management to individuals, businesses, and other financial institutions. It holds 12 subsidiaries across the financial industry including bank, credit card, securities, insurance, asset management, lease and financial consulting services. In September 2020 Shinhan Bank, a subsidiary of SFG, adopted the Equator Principles.
Policy Assessments
Banks, climate and energy
Links
Policies
Voluntary initiatives
Shinhan Financial Group has committed itself to the following voluntary standards:
Investment policies
Shinhan Financial Group's webpage on corporate social responsibility can be accessed here.
Year:
Equator Principles
Implementation and reporting