---
Active
This profile is actively maintained
---
Created on:

2017-02-14 10:04:49


Last update:

2022-10-14 12:50:25



---
Send
feedback
on this profile
Download as
PDF
---
Share this page:
---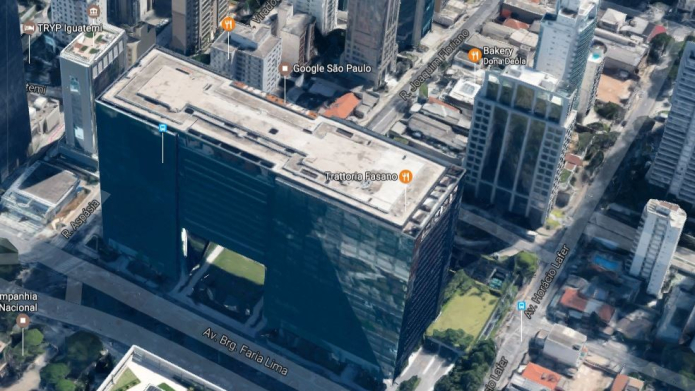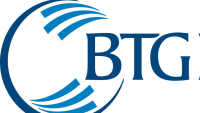 BTG Pactual offices, São Paulo. Photo: Google Earth/Streetview
About BTG Pactual
BTG Pactual is a Brazilian financial company founded in 1983 in Rio de Janeiro. It started as a brokerage firm, but now operates in the markets of investment banking, wealth management and asset management. Its clients are companies, retail and institutional investors, as well as municipal, state and federal governments. BTG Pactual has offices in the main Latin American cities and in the world's leading financial centers.
Website
http://www.btgpactual.com
Headquarters

Av. Brigadeiro Faria Lima, 3.477 14º Andar - Itaim Bibi

04538-133 São Paulo

Brazil

CEO/chair
Roberto Sallouti
CEO
Supervisor
Annual report
Annual report 2021
Ownership

listed on Brazil Stock Exchange & NYSE

BTG Pactual's majority-shareholder is BTG Pactual Holding Financeira (81.9%). The bank's complete shareholder structure can be accessed here.

Complaints and grievances

BTG Pactual does not operate a complaints or grievance channel for individuals or communities who might have been affected by the bank's finance.
Related Dodgy Deals
BTG Pactual has been linked to the following "Dodgy Deals", e.g. as a current or past financier or through an expression of interest. Find out more about dodgy deals
here
. See the project or company profile for more details on the nature of the bank's link to the Dodgy Deal.
Dodgy Deals map
All
|
Projects
|
Companies
Targets
|
Active profiles
|
On record profiles
Policy Assessments
Banks and Nature
Forest & Finance Policy Assessment 2022: Overall scores
A PHP Error was encountered
Severity: Notice
Message: Undefined offset: 1
Filename: shared/tabletool_row.php
Line Number: 81
Backtrace:
File: /home/btwebhost/www/btci3/application/views/sections/shared/tabletool_row.php
Line: 81
Function: _error_handler
File: /home/btwebhost/www/btci3/application/helpers/easy_helper.php
Line: 366
Function: view
File: /home/btwebhost/www/btci3/application/views/sections/shared/tabletool.php
Line: 69
Function: lv
File: /home/btwebhost/www/btci3/application/helpers/easy_helper.php
Line: 366
Function: view
File: /home/btwebhost/www/btci3/application/views/sections/shared/tabletools.php
Line: 7
Function: lv
File: /home/btwebhost/www/btci3/application/helpers/easy_helper.php
Line: 366
Function: view
File: /home/btwebhost/www/btci3/application/views/sections/bankprofile/main.php
Line: 173
Function: lv
File: /home/btwebhost/www/btci3/application/libraries/sections/Bankprofile.php
Line: 436
Function: view
File: /home/btwebhost/www/btci3/application/controllers/Main.php
Line: 296
Function: content
File: /home/btwebhost/www/btci3/index.php
Line: 321
Function: require_once
0
Explanation
A bank can obtain a total of 10 points for the quality of its policies. The total score is based on their scores per sector, weighted against their financing and investment for each sector. For further details on this see here. Based on their overall score, banks are then classified as Laggards, Followers, Front runners or Leaders, as follows:
Laggard
Follower
Front runner
Leader
0 - 1 points
1 - 4 points
4 - 7 points
7 - 10 points
Forest & Finance Policy Assessment 2022: Beef
A PHP Error was encountered
Severity: Notice
Message: Undefined offset: 1
Filename: shared/tabletool_row.php
Line Number: 81
Backtrace:
File: /home/btwebhost/www/btci3/application/views/sections/shared/tabletool_row.php
Line: 81
Function: _error_handler
File: /home/btwebhost/www/btci3/application/helpers/easy_helper.php
Line: 366
Function: view
File: /home/btwebhost/www/btci3/application/views/sections/shared/tabletool.php
Line: 69
Function: lv
File: /home/btwebhost/www/btci3/application/helpers/easy_helper.php
Line: 366
Function: view
File: /home/btwebhost/www/btci3/application/views/sections/shared/tabletools.php
Line: 7
Function: lv
File: /home/btwebhost/www/btci3/application/helpers/easy_helper.php
Line: 366
Function: view
File: /home/btwebhost/www/btci3/application/views/sections/bankprofile/main.php
Line: 173
Function: lv
File: /home/btwebhost/www/btci3/application/libraries/sections/Bankprofile.php
Line: 436
Function: view
File: /home/btwebhost/www/btci3/application/controllers/Main.php
Line: 296
Function: content
File: /home/btwebhost/www/btci3/index.php
Line: 321
Function: require_once
0
Explanation
A bank can obtain a total of 10 points for the quality of its beef policy. The total score is based on their scores per sector, weighted against their financing and investment for each sector. For further details on this see here. Based on their overall score, banks are then classified as Laggards, Followers, Front runners or Leaders, as follows:
Laggard
Follower
Front runner
Leader
0 - 1 points
1 - 4 points
4 - 7 points
7 - 10 points
Forest & Finance Policy Assessment 2022: Palm Oil
A PHP Error was encountered
Severity: Notice
Message: Undefined offset: 1
Filename: shared/tabletool_row.php
Line Number: 81
Backtrace:
File: /home/btwebhost/www/btci3/application/views/sections/shared/tabletool_row.php
Line: 81
Function: _error_handler
File: /home/btwebhost/www/btci3/application/helpers/easy_helper.php
Line: 366
Function: view
File: /home/btwebhost/www/btci3/application/views/sections/shared/tabletool.php
Line: 69
Function: lv
File: /home/btwebhost/www/btci3/application/helpers/easy_helper.php
Line: 366
Function: view
File: /home/btwebhost/www/btci3/application/views/sections/shared/tabletools.php
Line: 7
Function: lv
File: /home/btwebhost/www/btci3/application/helpers/easy_helper.php
Line: 366
Function: view
File: /home/btwebhost/www/btci3/application/views/sections/bankprofile/main.php
Line: 173
Function: lv
File: /home/btwebhost/www/btci3/application/libraries/sections/Bankprofile.php
Line: 436
Function: view
File: /home/btwebhost/www/btci3/application/controllers/Main.php
Line: 296
Function: content
File: /home/btwebhost/www/btci3/index.php
Line: 321
Function: require_once
0
Explanation
A bank can obtain a total of 10 points for the quality of its palm oil policy. The total score is based on their scores per sector, weighted against their financing and investment for each sector. For further details on this see here. Based on their overall score, banks are then classified as Laggards, Followers, Front runners or Leaders, as follows:
Laggard
Follower
Front runner
Leader
0 - 1 points
1 - 4 points
4 - 7 points
7 - 10 points
Policies
Voluntary standards
BTG Pactual has committed itself to the following voluntary standards:
Investment policies
Year:
Equator Principles
Implementation and reporting
Equator Principles Dodgy Deals
Projects