---
Active
This profile is actively maintained
---
Created before Nov 2016
Last update:

2022-03-03 11:30:59



---
Send
feedback
on this profile
Download as
PDF
---
Share this page:
---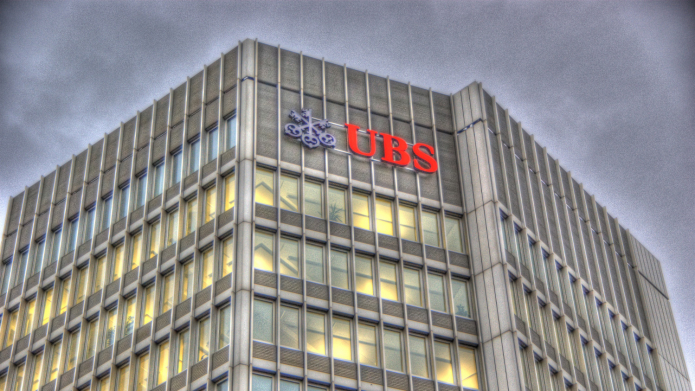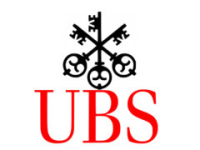 UBS head offices in Zurich. Photo: Martin Abegglen via Flickr (CC BY-SA 2.0)
About UBS
UBS was formed through a merger of the Union Bank of Switzerland and the Swiss Bank Corporation in June 1998. UBS is headquartered in Zurich and Basel, and is the world's largest manager of private wealth assets. The bank provides a range of financial services, including investment banking and asset management to corporate, private, and institutional clients.
Website
http://www.ubs.com
Headquarters

Bahnhofstrasse 45

CH 8098 Zurich

Switzerland

CEO/chair
Ralph Hamers
CEO
Supervisor
Annual reports
Annual report 2021
CSR report 2021
Ownership

listed on NYSE

UBS' shareholders structure can be found here.

Complaints and grievances

UBS does not operate a complaints channel for individuals and communities that may be adversely affected by their finance. However, stakeholders may raise complaints via the OECD National Contact Points (see OECD Watch guidance).
Related Dodgy Deals
UBS has been linked to the following "Dodgy Deals", e.g. as a current or past financier or through an expression of interest. Find out more about dodgy deals
here
. See the project or company profile for more details on the nature of the bank's link to the Dodgy Deal.
Dodgy Deals map
All
|
Projects
|
Companies
Targets
|
Active profiles
|
On record profiles
Policy Assessments
Banks and Human Rights
Human Rights Benchmark November 2019
A PHP Error was encountered
Severity: Notice
Message: Undefined property: stdClass::$col_values
Filename: shared/tabletool_row.php
Line Number: 81
Backtrace:
File: /home/btwebhost/www/btci3/application/views/sections/shared/tabletool_row.php
Line: 81
Function: _error_handler
File: /home/btwebhost/www/btci3/application/helpers/easy_helper.php
Line: 366
Function: view
File: /home/btwebhost/www/btci3/application/views/sections/shared/tabletool.php
Line: 69
Function: lv
File: /home/btwebhost/www/btci3/application/helpers/easy_helper.php
Line: 366
Function: view
File: /home/btwebhost/www/btci3/application/views/sections/shared/tabletools.php
Line: 7
Function: lv
File: /home/btwebhost/www/btci3/application/helpers/easy_helper.php
Line: 366
Function: view
File: /home/btwebhost/www/btci3/application/views/sections/bankprofile/main.php
Line: 173
Function: lv
File: /home/btwebhost/www/btci3/application/libraries/sections/Bankprofile.php
Line: 436
Function: view
File: /home/btwebhost/www/btci3/application/controllers/Main.php
Line: 296
Function: content
File: /home/btwebhost/www/btci3/index.php
Line: 315
Function: require_once
A PHP Error was encountered
Severity: Notice
Message: Undefined property: stdClass::$col_values
Filename: shared/tabletool_row.php
Line Number: 81
Backtrace:
File: /home/btwebhost/www/btci3/application/views/sections/shared/tabletool_row.php
Line: 81
Function: _error_handler
File: /home/btwebhost/www/btci3/application/helpers/easy_helper.php
Line: 366
Function: view
File: /home/btwebhost/www/btci3/application/views/sections/shared/tabletool.php
Line: 69
Function: lv
File: /home/btwebhost/www/btci3/application/helpers/easy_helper.php
Line: 366
Function: view
File: /home/btwebhost/www/btci3/application/views/sections/shared/tabletools.php
Line: 7
Function: lv
File: /home/btwebhost/www/btci3/application/helpers/easy_helper.php
Line: 366
Function: view
File: /home/btwebhost/www/btci3/application/views/sections/bankprofile/main.php
Line: 173
Function: lv
File: /home/btwebhost/www/btci3/application/libraries/sections/Bankprofile.php
Line: 436
Function: view
File: /home/btwebhost/www/btci3/application/controllers/Main.php
Line: 296
Function: content
File: /home/btwebhost/www/btci3/index.php
Line: 315
Function: require_once
0
Explanation
Laggard
Follower
Front runner
Leader
0 - 3.5 points
4 - 5.5 points
6 - 8.5 points
9 - 14 points
Global Human Rights Benchmark 2022
A PHP Error was encountered
Severity: Notice
Message: Undefined property: stdClass::$col_values
Filename: shared/tabletool_row.php
Line Number: 81
Backtrace:
File: /home/btwebhost/www/btci3/application/views/sections/shared/tabletool_row.php
Line: 81
Function: _error_handler
File: /home/btwebhost/www/btci3/application/helpers/easy_helper.php
Line: 366
Function: view
File: /home/btwebhost/www/btci3/application/views/sections/shared/tabletool.php
Line: 69
Function: lv
File: /home/btwebhost/www/btci3/application/helpers/easy_helper.php
Line: 366
Function: view
File: /home/btwebhost/www/btci3/application/views/sections/shared/tabletools.php
Line: 7
Function: lv
File: /home/btwebhost/www/btci3/application/helpers/easy_helper.php
Line: 366
Function: view
File: /home/btwebhost/www/btci3/application/views/sections/bankprofile/main.php
Line: 173
Function: lv
File: /home/btwebhost/www/btci3/application/libraries/sections/Bankprofile.php
Line: 436
Function: view
File: /home/btwebhost/www/btci3/application/controllers/Main.php
Line: 296
Function: content
File: /home/btwebhost/www/btci3/index.php
Line: 315
Function: require_once
A PHP Error was encountered
Severity: Notice
Message: Undefined property: stdClass::$col_values
Filename: shared/tabletool_row.php
Line Number: 81
Backtrace:
File: /home/btwebhost/www/btci3/application/views/sections/shared/tabletool_row.php
Line: 81
Function: _error_handler
File: /home/btwebhost/www/btci3/application/helpers/easy_helper.php
Line: 366
Function: view
File: /home/btwebhost/www/btci3/application/views/sections/shared/tabletool.php
Line: 69
Function: lv
File: /home/btwebhost/www/btci3/application/helpers/easy_helper.php
Line: 366
Function: view
File: /home/btwebhost/www/btci3/application/views/sections/shared/tabletools.php
Line: 7
Function: lv
File: /home/btwebhost/www/btci3/application/helpers/easy_helper.php
Line: 366
Function: view
File: /home/btwebhost/www/btci3/application/views/sections/bankprofile/main.php
Line: 173
Function: lv
File: /home/btwebhost/www/btci3/application/libraries/sections/Bankprofile.php
Line: 436
Function: view
File: /home/btwebhost/www/btci3/application/controllers/Main.php
Line: 296
Function: content
File: /home/btwebhost/www/btci3/index.php
Line: 315
Function: require_once
0
Explanation
Laggard
Follower
Front runner
Leader
0 - 3 points
3.5 - 6.5 points
7 - 10 points
10.5 - 14 points
Banks and Nature
Forest & Finance Policy Assessment 2022: Beef
A PHP Error was encountered
Severity: Notice
Message: Undefined offset: 1
Filename: shared/tabletool_row.php
Line Number: 81
Backtrace:
File: /home/btwebhost/www/btci3/application/views/sections/shared/tabletool_row.php
Line: 81
Function: _error_handler
File: /home/btwebhost/www/btci3/application/helpers/easy_helper.php
Line: 366
Function: view
File: /home/btwebhost/www/btci3/application/views/sections/shared/tabletool.php
Line: 69
Function: lv
File: /home/btwebhost/www/btci3/application/helpers/easy_helper.php
Line: 366
Function: view
File: /home/btwebhost/www/btci3/application/views/sections/shared/tabletools.php
Line: 7
Function: lv
File: /home/btwebhost/www/btci3/application/helpers/easy_helper.php
Line: 366
Function: view
File: /home/btwebhost/www/btci3/application/views/sections/bankprofile/main.php
Line: 173
Function: lv
File: /home/btwebhost/www/btci3/application/libraries/sections/Bankprofile.php
Line: 436
Function: view
File: /home/btwebhost/www/btci3/application/controllers/Main.php
Line: 296
Function: content
File: /home/btwebhost/www/btci3/index.php
Line: 315
Function: require_once
0
Explanation
A bank can obtain a total of 10 points for the quality of its beef policy. The total score is based on their scores per sector, weighted against their financing and investment for each sector. For further details on this see here. Based on their overall score, banks are then classified as Laggards, Followers, Front runners or Leaders, as follows:
Laggard
Follower
Front runner
Leader
0 - 1 points
1 - 4 points
4 - 7 points
7 - 10 points
Forest & Finance Policy Assessment 2022: Overall scores
A PHP Error was encountered
Severity: Notice
Message: Undefined offset: 1
Filename: shared/tabletool_row.php
Line Number: 81
Backtrace:
File: /home/btwebhost/www/btci3/application/views/sections/shared/tabletool_row.php
Line: 81
Function: _error_handler
File: /home/btwebhost/www/btci3/application/helpers/easy_helper.php
Line: 366
Function: view
File: /home/btwebhost/www/btci3/application/views/sections/shared/tabletool.php
Line: 69
Function: lv
File: /home/btwebhost/www/btci3/application/helpers/easy_helper.php
Line: 366
Function: view
File: /home/btwebhost/www/btci3/application/views/sections/shared/tabletools.php
Line: 7
Function: lv
File: /home/btwebhost/www/btci3/application/helpers/easy_helper.php
Line: 366
Function: view
File: /home/btwebhost/www/btci3/application/views/sections/bankprofile/main.php
Line: 173
Function: lv
File: /home/btwebhost/www/btci3/application/libraries/sections/Bankprofile.php
Line: 436
Function: view
File: /home/btwebhost/www/btci3/application/controllers/Main.php
Line: 296
Function: content
File: /home/btwebhost/www/btci3/index.php
Line: 315
Function: require_once
0
Explanation
A bank can obtain a total of 10 points for the quality of its policies. The total score is based on their scores per sector, weighted against their financing and investment for each sector. For further details on this see here. Based on their overall score, banks are then classified as Laggards, Followers, Front runners or Leaders, as follows:
Laggard
Follower
Front runner
Leader
0 - 1 points
1 - 4 points
4 - 7 points
7 - 10 points