Banks have arranged US$2.7 trillion in bonds for fossil fuel companies
2022-07-12 | Australia
The Sunrise Project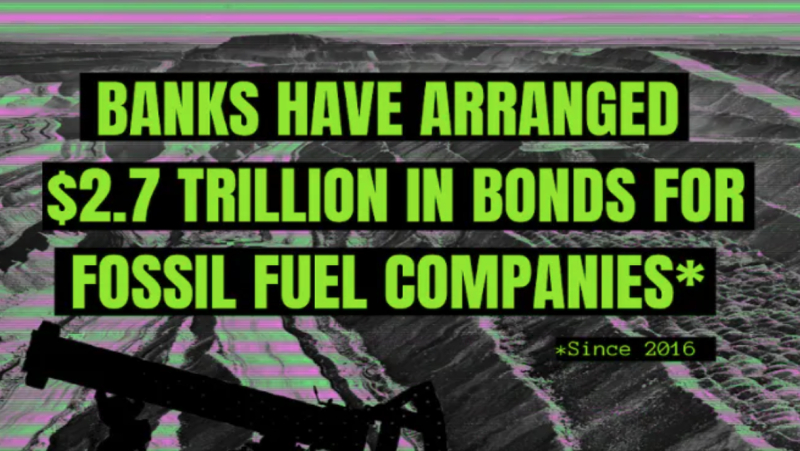 Photo: The Sunrise Project
2022-07-12 | Australia
The Sunrise Project
A new report reveals that underwriting bonds for fossil fuel companies are not a significant source of revenue for major banks, compared to the outsized reputational risk and impact on the planet.
In other words, fossil fuel companies need banks, but banks don't need fossil fuel companies.
Since the Paris climate agreement in 2015, banks have underwritten bonds totalling US$2.7 trillion for coal, oil and gas companies. Banks generated US$8.5 billion in fees from these transactions (2016 – 2022).
For the top 22 banks, the earnings represent at most 0.06% and as little as 0.01% of total fees for corporate bond underwriting. Fossil fuel bonds are barely worth it for banks.
Despite international climate initiatives such as the Net Zero Banking Alliance, many major banks' existing climate and fossil fuel policies and targets contain loopholes, either by excluding underwriting or only applying to new clients. This allows toxic bonds to slip through the net.
Banks must include underwriting in addition to lending in all climate policies and financed emissions reduction targets, as well as urgently cease underwriting bonds for coal, oil and gas expansionists.
Read the official piece here.