124 civil society organisations call on financial institutions to withdraw support for TotalEnergies' Mozambique LNG project
2023-11-17
BankTrack, and partners, Justiça Ambiental (JA!)/Friends of the Earth Mozambique, Les Amis de la Terre France, Milieudefensie, Reclaim Finance & ReCommon
Daniel Ribeiro,
Justiça Ambiental (JA!) / Friends of the Earth Mozambique,
+258 86 620 5608
Lorette Philippot,
Friends of the Earth France / Les Amis de la Terre France,
+33 6 40 18 82 84

Henrieke Butijn,
Climate campaigner and researcher,
BankTrack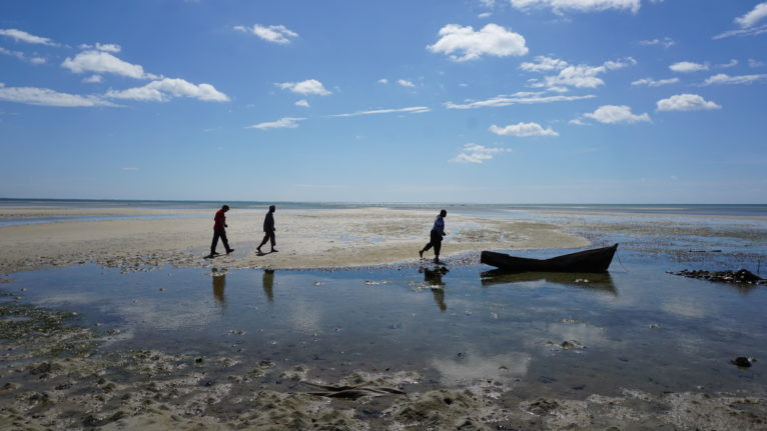 Mozambique village shoreline that will be destroyed by LNG developments. Photo: Justiça Ambiental (JA!)/Friends of the Earth Mozambique
2023-11-17
BankTrack, and partners, Justiça Ambiental (JA!)/Friends of the Earth Mozambique, Les Amis de la Terre France, Milieudefensie, Reclaim Finance & ReCommon
Daniel Ribeiro,
Justiça Ambiental (JA!) / Friends of the Earth Mozambique,
+258 86 620 5608
Lorette Philippot,
Friends of the Earth France / Les Amis de la Terre France,
+33 6 40 18 82 84

Henrieke Butijn,
Climate campaigner and researcher,
BankTrack
Today, a coalition of 124 civil society organizations from Mozambique and around the world, including BankTrack, issued an urgent appeal to the 28 financial institutions backing TotalEnergies' Mozambique LNG project. The group urges banks and export credit agencies (ECAs) to withdraw their support for the project due to a myriad of concerns, including ongoing insurgent attacks, human rights violations, lack of benefits for local communities, and critical impacts on local ecosystems and the global climate. Their call takes place while TotalEnergies announced last September its goal to lift the force majeure declared in 2021 on Mozambique LNG by year-end and expects its financial partners to reaffirm their commitment to the restart of the project in the coming weeks.
In an open letter addressed to 28 financial institutions, the coalition outlines the compelling reasons behind their call for an urgent withdrawal from the Mozambique LNG project:
Ongoing human rights violations: the inadequacies in the human rights due diligence conducted by TotalEnergies led to severe consequences, including during the Palma massacre in March 2021, and a criminal complaint was filed against TotalEnergies in France for involuntary manslaughter and failure to assist subcontractors in danger.

Highly dangerous and unstable region: the region remains unsafe, with recent escalations of violence and attacks until this day.

Economic injustice and lack of benefits: analyses reveal the concentration of benefits in the hands of the gas industry and the negative impact on Mozambique's economy. The letter also criticises TotalEnergies for aggressive tax avoidance.

Threat to local ecosystems and the global climate: this project is a carbon bomb and also has real effects on the ground in Mozambique, a country already suffering from major climate change impacts.
For all these reasons, the coalition calls on the financial institutions to:
Undertake a truly comprehensive and independent reassessment of the Mozambique LNG project, ensuring meaningful community and civil society participation.

Cease support for Mozambique LNG to end complicity in human rights violations and the climate crisis.

Publicly rule out support for other gas projects in Mozambique, namely Rovuma LNG and Coral North FLNG.
Full letter & signatories here.
There are no active project profiles for this item now.
There are no active company profiles for this item now.