Royal Bank of Canada (RBC)
Canada
Active
This profile is actively maintained
Last update:
2023-02-24 00:00:00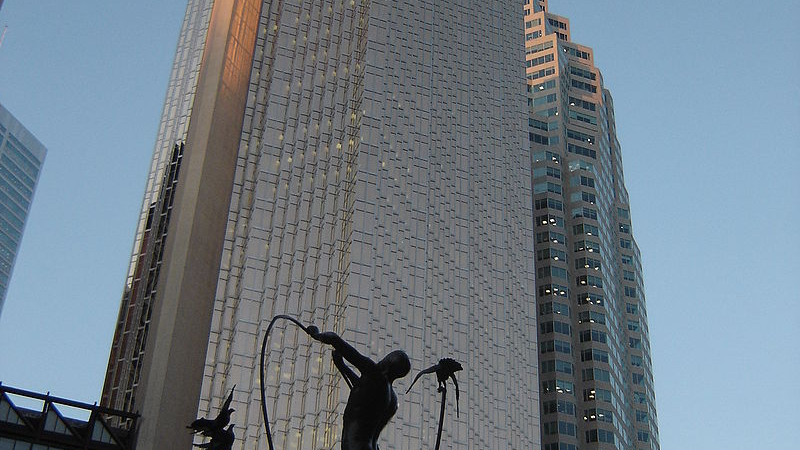 Royal Bank Building in Toronto, Canada. Photo: Siqbal via Wikimedia Commons (CC BY-SA 3.0)
Active
This profile is actively maintained
Last update:
2023-02-24 00:00:00
Website
http://www.rbc.com
Headquarters

200 Bay Street

ON M5J 2J5 Toronto

Canada

CEO/chair
David I. McKay
CEO
Supervisor
Ownership

listed on NYSE, SIX Swiss Exchange & Toronto Stock Exchange

Royal Bank of Canada's shareholder structure can be accessed here.
The Royal Bank of Canada (in French, Banque Royale du Canada, and commonly RBC in either language) was founded in 1864 in Halifax, Nova Scotia and is the largest financial institution in Canada by measured deposits, revenues, and market capitalisation. The bank serves sixteen million clients and has more than 81,000 employees worldwide. The bank offers retail banking, corporate banking and investment banking services.
Royal Bank of Canada's most important sustainability commitments can be found at the website sections listed below.
Royal Bank of Canada (RBC) has committed itself to the following voluntary standards:
Royal Bank Of Canada (RBC) is linked to a number of companies and projects that BankTrack considers controversial (so called Dodgy Deals), e.g. as a current or past financier or through an expression of interest. The profiles below provide more details on the nature of Royal Bank Of Canada (RBC)'s link to these deals.