Banks and Putin's war in Ukraine
---
BankTrack
---
Ryan Brightwell, Director of communications and research, <ryan@banktrack.org>
---
Share this page:
---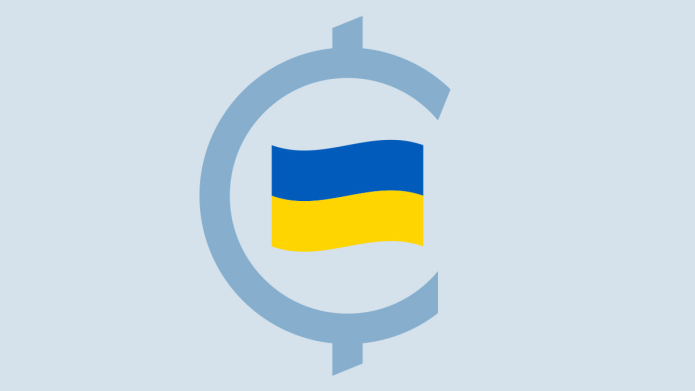 Photo: BankTrack
- Check bank policy responses to Putin's invasion of Ukraine here -
On 24th February 2022, Russia began its illigal invasion of Ukraine, causing death and destruction on a massive scale a and forcing millions of residents to flee their homes in search of safety. Thankfully, the abhorrent actions of the Russian state have been met with an unprecedented global response, with countries and companies alike exerting maximum pressure on Russia to end the war.
It is crucial that commercial banks globally also take action and contribute to global pressure on Russia, by:
publicly condemning the Russian aggression,
halting operations in Russia (and its vassal state Belarus),
and most importantly, ending all their support for the Russian coal, oil and gas industry.
Efforts are underway globally to make banks do exactly that.
A fossil fuel driven war
Putin would not have been able to invade Ukraine without the revenues of Russia's coal, oil and gas exports to Europe and the rest of the world paying for his army. Revenues from state-owned companies and oil and gas-related taxes and export tariffs accounted for 45% of Russia's federal budget in early 2022. Russia is the world's third-largest producer of oil, behind the United States and Saudi Arabia. It exports about 5 million barrels a day of crude oil, or about 12% of global trade. Russia is also the world's second largest gas producer, after the United States, producing 761 billion cubic metres (bcm) in 2021, or 18% of the world's gas output. It is the world's largest gas exporter: in 2021, Russia supplied 32% of the total gas demand in the European Union and United Kingdom and the export value of Russian piped gas to the EU alone amounts to USD 400 million per day. Finally, Russia exports around 200 million tons of coal each year, with China, Korea and Europe being the biggest export markets.
Fossil fuel boycott
With the Russian state so reliant on revenues from fossil fuel exports, this is clearly the Achilles' heel of the country, thus leading to calls globally to boycott the import of fossil fuels from Russia. The United States has already prohibited such imports while the European Union is accelarating its efforts to become less dependent on Russia for its energy needs (with a full ban on the import of coal and a partial ban on oil, but no boycott yet of Russia gas). Meanwhile, even energy, oil and technology companies such as Enel S.p.A, Siemens, Shell, ExxonMobil and BP have announced that they will withdraw from Russia, depriving the Russian fossil fuel sector of access to capital and technology. Also tech companies such as Nokia and Ericsson have announced plans for total withdrawal from Russia. Companies including Equinor and Dell have already completely left the Russian market. However others, such as Shell and ExxonMobil, are facing difficulties as a result of a Russian Presidential Decree making it hard to obtain approval for the sale of assets in Russia.
A boycott of Russian fossil fuels can not be successful when banks and investors continue to finance Russian coal, oil and gas companies. Alongside 75 NGOs, BankTrack has called upon banks, insurers and investors to exclude Russian coal, oil and gas companies from all financial services. In particular, we call on them to commit to no longer provide new financing, investment, insurance coverage and other financial services to these companies, and divest from existing assets. Reclaim Finance has a list here of such commitments.
A global call on banks to act
Crucial as the fossil fuel sector is for Russia, this should not be the only focus of action for banks. It is a moral imperative for banks to not provide financial services to the Russian state, its vassal state Belarus, or sectors of the Russian economy as long as the war rages on and justice has not been delivered. Some banks (for example Generali Group, Rabobank, Citi, ING, Goldman Sachs, BNY Mellon, Nordea and Danske Bank) have announced plans for suspending all or part of their operations in Russia, but in many cases these have taken too long to be implemented, and many others, including Austria's Raiffeisen Bank and Italy's Unicredit continue to do business in the country, more than six months later, with no plans to exit.
This is why in the early phase of the war BankTrack and other civil society organisations in an open letter called upon banks globally to move further. The letter of 30+ organisations calls on banks to:
Take a clear public stance against the Russian invasion of Ukraine: Banks should not just deplore the situation but publicly condemn the Russian aggression against Ukraine as unacceptable.

Report publicly on business activities in Russia, with as much detail and transparency as legally permitted: This includes overall exposure via lending and investment services, investments in Russian government and corporate bonds, and investment funds (e.g. ETFs) and mutual funds offered to retail customers. Banks should also report on losses resulting from their own policy response to the crisis.

Cease any and all provision of financial services to Russian and non-Russian companies operating in the Russian coal, oil and gas sectors. This includes all services to Russian coal, oil and gas companies as well as to non-Russian fossil fuel companies that have not yet decided to cease their operations in Russia.

Suspend all corporate and investment banking activities in Russia: This should include new loans and underwriting services and the exclusion of Russian shares and bonds from bank indices. Such a suspension of activities must take place with due respect for human rights and following established principles of responsible disengagement.

Engage with clients and investee companies with ongoing operations in Russia to heed the call of the Ukrainian government to cease their operations in Russia. Banks should consider suspending their finance for companies that opt to continue their operations in Russia.
Tracking policy responses of banks
BankTrack is keeping track of how banks globally respond to the Russian invasion in Ukraine, and so do others. The KSE Institute of the Kyiv School of Economics maintains the leave-russia.org website listing companies still operating in Russia, including banks and other financial industries. The table below derives information partly from this website and other sources
Click on the picture below for the latest findings. The table was most recently updated in September 2022.