Top U.S. institutions are financing Russia war chest
Stand.earth research shows billions from BlackRock, Vanguard and others invested in Russian oil and gas
2022-03-01 | Traditional Lummi and Nooksack Land and Unceded and Coast Salish Territories (BELLINGHAM, WA)
Stand.earth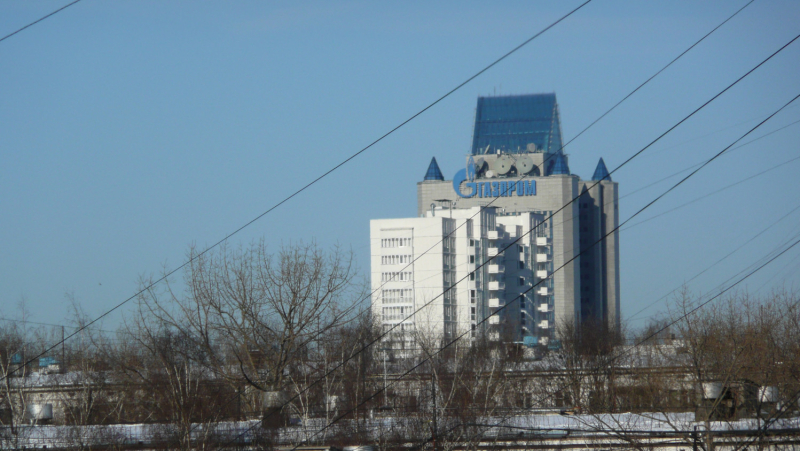 2022-03-01 | Traditional Lummi and Nooksack Land and Unceded and Coast Salish Territories (BELLINGHAM, WA)
Stand.earth
Today, Stand.earth revealed new research showing prominent U.S. financial institutions have at least $5.8 billion USD invested in Russian oil and gas giants Lukoil, Rosneft, and Gazprom. These U.S. financial institutions include Fidelity, BlackRock, JP Morgan Chase, Vanguard, TIAA, State Street, and Wells Fargo, among others. None of these institutions have signaled an end to their investments, despite Russia's illegal invasion of Ukraine.
"We know banks, insurance companies, and institutional investors like pension funds are the great enablers of climate chaos, but the war in the Ukraine makes it tragically clear that they're the enablers of military chaos as well," Stand.earth Executive Director Todd Paglia said. "By financing and subsidizing fossil fuel companies like Rosneft and Gazprom, these financial institutions are complicit in the conflict, vulnerability, and instability, all of which the climate crisis will only make worse. Vanguard, BlackRock, Fidelity, and the rest of these institutions have an obligation to use their power to pressure Russia to end this conflict. They can make a real difference by divesting from Rosneft, Lukoil, Gazprom, and the other Russian carbon majors that make up Putin's war chest."
Stand.earth acquired the data on financial institutions from Bloomberg, and it includes shares, bonds and loans to Rosneft, Lukoil and Gazprom. To view the research, click here.
Todd Paglia:
"It's clear banks, financial institutions, and governments themselves need to see this moment as a wake up call to mobilize capital toward building a more secure clean energy system. By financing fossil fuel companies, our financial institutions are bankrolling the continued production and burning of coal, oil, and gas -- driving up methane and carbon pollution at the very time we need to do the exact opposite: urgently and rapidly slash emissions, and invest in climate solutions. This conflict clearly shows how dangerous our dependence on a fossil fuel system is, especially one that concentrates power in the hands of someone like Putin."
Oil and gas exports from Rosneft, Gazprom, and Lukoil are essential to Russia's ability to fund its military, and its ability to maintain leverage in global politics. Research from Carbon Brief has shown that Russia accounts for 17% of overall global gas output, and 12% of global oil output. Many corporations and government institutions are already taking action against Russian oil and gas companies in light of the illegal invasion. BP, for example, recently announced it would sell its 19.75% voting stake in Rosneft, effective immediately, and New York State has just introduced a bill that would direct the state pension funds to divest from all Russian companies. The Canadian government announced yesterday it would ban oil imports from Russia, but neither it nor the U.S. government has so far taken action on financing.
From www.stand.earth