New report: Largest European banks bankroll high-risk arms traders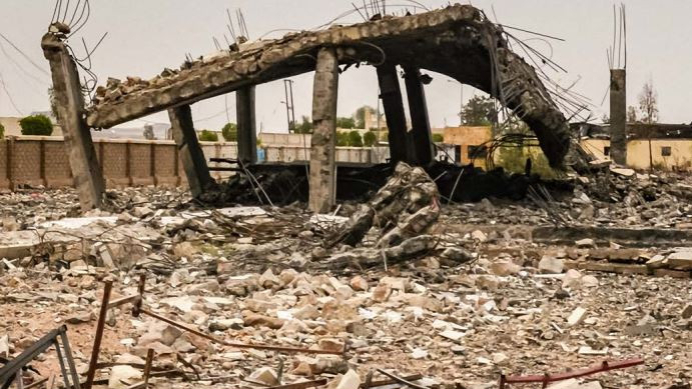 Bombed higher educational facility in Sa'ada, northern Yemen, 5 August 2015. Photo: OCHA / Philippe Kropf
The largest fifteen banks in Europe invest 87.7 billion euro in arms companies that sell weapons to states involved in human rights violations or armed conflict. While most of the fifteen banks do have a defence-sector policy outlining the risks, some banks limit the application of this policy to the financing of specific arms transactions. The banks do provide general corporate loans and underwriting for the arms producers, running in the billions. Arms companies can use these loans at their own discretion and could use them to finance production for high-risk arms trade. This is the outcome of a study by Dutch peace organization PAX.
French bank BNP Paribas has the largest investments in fifteen of the world's largest arms producers. The bank invests over 16 billion euro in eleven arms producers, including Boeing and Airbus. Airbus has, for instance, sold fighter jets to Saudi Arabia and anti-ship missiles to the United Arab Emirates. The largest investment by BNP Paribas is in General Electric, an industrial conglomerate that produces and maintains jet engines for the air force of Saudi Arabia. That country has been involved in the war in Yemen for over 7 years. This war has cost the lives of an estimated 380,000 people (UNDP). Casualties are the result of the humanitarian crisis caused by a naval blockade, as well as numerous airstrikes. Deutsche Bank invests almost 15 billion euro in eleven companies. The largest amount in financing by this bank goes to Boeing and Raytheon. These companies provided tens of thousands of bombs to Saudi Arabia.
Policy gaps
Almost all banks in the study have a public defence policy. In these policies, all banks except for UBS, Lloyd's Banking Group and HSBC, list at least some of the risks associated with investing in arms companies. However, despite these policies all banks were found to have significant investments in these companies. Some banks were unwilling to comment on this apparent divergence between policy and practice. For other banks, the policy is limited to financing specific arms transactions. These banks indicate they do not finance specific arms deals if serious human rights risks are involved or if the country is involved in armed conflict, but they will provide other financing for the arms producer. This is the case at for instance Crédit Agricole (over 9 billion invested), ING (1,2 billion invested) and Crédit Mutuel (2,5 billion invested). It cannot be ruled out that these billions end up in risky arms transactions.
Researcher Cor Oudes of PAX on the findings: "It is encouraging that many of the investigated banks actually acknowledge many of the risks involved in arms trade. However, it is unfortunate that they still finance arms producers involved in high-risk arms trade by the billions, because of policy gaps. In many war zones, civilians bear the brunt of misuse of weapons built in the US or the EU. It is paramount that banks fix the gaps in their policy and further restrict financing of arms companies involved in high-risk arms trade."
Stricter legislation necessary
In the report PAX recommends banks to ensure they do not provide any finance to arms producers that sell weapons to countries where risks of human rights violations, or violations of international humanitarian law, are high. This means they should bring policy and practice in line with human rights standards as well as international agreements on arms trade, such as the Arms Trade Treaty. The European Commission has tabled a proposal for mandatory human rights due diligence, based on human rights standards. Such legal obligations could move the banks towards a stricter approach.
Read the whole report (pdf)
There are no active company profiles for this item now.