BAE Systems
United Kingdom
---
On record
This profile is no longer actively maintained, with the information now possibly out of date
---
Send
feedback
on this profile
Download as
PDF
---
Created on:

2019-03-18 10:24:15


Last update:

2019-05-23 07:08:31
---
Share this page:
---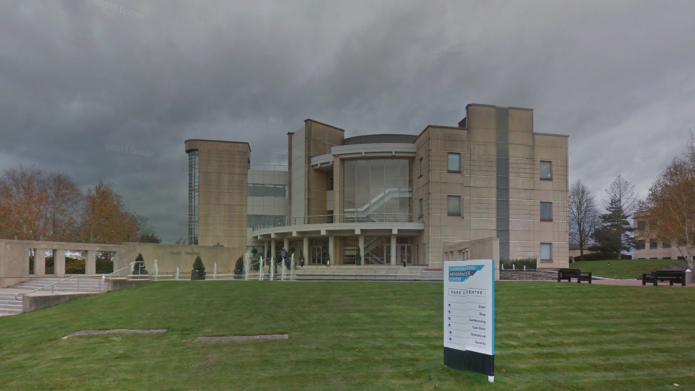 Farnborough Aerospace Centre. Photo: Google maps
About BAE Systems
BAE Systems is an international defence, aerospace and security company. Its defence sector counts for 98 percent of BAE Systems' revenue, making it the fourth largest arms producer in the world and the largest in Europe. The company sells most of its products to customers in the USA, UK and Saudi Arabia. BAE Systems is also involved in the research, development, and managing nuclear- and autonomous weapons.
Why this profile?
Weapons of BAE Systems are exported to countries that are known to have authoritarian repressive regimes, are involved in conflicts or are at risk of government corruption. BAE Systems weapons have been used by the Saudi-led coalition in the war in Yemen.
Impacts
Other impacts
Arms exports to controversial countries BAE Systems exports weapons to countries that are considered controversial for arms export such as Bahrain, Iraq, Saudi Arabia, United Arabic Emirates and Jordan, as shown in the Dirty Profits 7 report of Facing Finance. These countries are considered controversial because they are under an EU and/or UN arms embargo, in armed conflict, have an unfree authoritarian regime or are ranked as having the highest risk in relation to government corruption.
BAE Systems also sells weapon systems to Saudi Arabia, a country heavily involved in the armed conflict in Yemen. According to the UN, the ongoing civil war in Yemen has killed or seriously injured at least 15,000 people. There is strong evidence that the Saudi-led coalition acts in violation of International Humanitarian Law. The coalition airstrikes failed to make a distinction between military objectives and civilian objects. Airstrikes have reportedly attacked residential areas, medical facilities, markets and other clearly civilian targets.

BAE Systems continues to deliver weapons to the Saudi-led coalition despite of the evidence of violation of International humanitarian law by this coalition. Since the start of the war in 2015, Armoured Personnel Carriers, training aircrafts, fighter aircrafts and thousands of missiles are exported to particularly Saudi Arabia. This makes Saudi Arabia one of the largest customers of BAE Systems, representing 21% of its sales.

Controversial weapons BAE Systems holds several contracts related to nuclear weapon systems. The company provides information technology services, supplies support and training for the US and UK Navy Trident II nuclear missiles and the US Minuteman III Intercontinental Ballistic Missile (ICBM) system.

BAE Systems is also involved in the development of so-called Lethal Autonomous Weapon Systems (LAWS), that can decide when, against whom and how they will use force without meaningful human intervention. There are serious doubts that these weapon systems will be able to make distinctions between combatants and civilians and are able to assess what kind of force is proportional under international humanitarian law. While fully autonomous weapons are not yet deployed, BAE Systems is experimenting and testing with several weapon systems, particularly large-scale systems.
Governance
Bank policies
The following bank investment policies apply to this project:
Applicable norms and standards
News