ExitArms Update: Do rating agencies reward arms exports to warring states with better ESG ratings?
2023-05-22 | Berlin
Facing Finance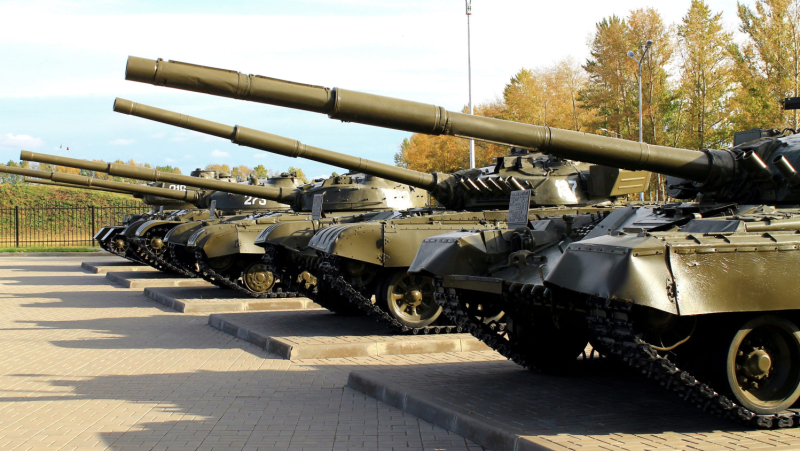 ExitArms identifies companies around the world that make part of their profits by selling weapons to war zones. Photo: Pxfuel.com free download
2023-05-22 | Berlin
Facing Finance
As part of its exitarms.org project the NGO Facing Finance has analyzed the ESG ratings of arms exporters by various sustainability ratings providers. (1) This analysis shows that defense companies that export arms to war zones outperform all peer groups on ESG ratings that measure financial sustainability risks - e.g., Refinitiv ESG Score, Bloomberg ESG Score, S&P Global ESG Score, MSCI ESG Rating. (2) Only two ratings that assess sustainability controversies - e.g., Refinitiv ESG Controversies Score, Sustainalytics Controversy Rating - actually assign worse ratings to companies that supply arms to war zones than to defense companies that do not.
Retail investors often believe that ESG ratings assess the social and environmental sustainability of a company, its products and business practices. As a result, they typically expect ESG investments to avoid participation in companies that fuel wars. In fact, most ESG ratings instead measure a company's financial sustainability risks, i.e. how social, environmental, and governance factors can cause financial losses. Luca Schiewe, project coordinator of ExitArms, warns: "This misunderstanding frequently causes confusion and greenwashing allegations. In the case of the defense industry, it leads to a situation where investors using common ESG ratings for a best-in-class investment approach without sector exclusions actually increase their investments in defense companies that export weapons to war zones."

Database update: 600 companies are fueling wars worldwide

The ExitArms database, on which the analysis is based, enables a differentiated view of arms exports and defense companies. Observing an attempted image change of the arms industry to the "guarantor of security and sustainability", Thomas Küchenmeister, Managing Director of Facing Finance, criticizes: "Since the Russian invasion of Ukraine, the public debate often overlooks the fact that arms companies not only produce their goods for domestic national defense or to support Ukraine, but also supply them to warring, human rights violating autocracies worldwide. Deliveries to warring parties in Libya, Syria, and Yemen make the arms industry's claim of being 'social' and 'sustainable' seem cynical. Rating agencies can be expected not to ignore the actual conditions in the affected war zones in their ESG ratings."
The analysis of ESG ratings is based on the first update of the ExitArms database (exitarms.org). It is the only publicly available, global database on companies that supply arms to warring states. (3) The ExitArms database aims first and foremost to create a basis for financial institutions to develop systematic divestment, engagement, or lending policies for the defense industry. At the same time, exitarms.org can also serve as a source of information for policymakers, regulators, academics, the media, and civil society. The analysis now covers arms deliveries in the period 2016-2021 (previously: 2015-2020). The database lists around 600 companies that were involved in arms exports during this period, either directly, through subsidiaries or via joint ventures. These companies together supplied 41 warring parties worldwide, mostly involved in intra-state wars. (4)
New arms exports to war zones for the year 2021 were researched and countries newly classified as warring parties by the Heidelberg Conflict Barometer were included. Therefore, about 100 new companies are included in the database due to their involvement in these arms exports. In addition to these companies, 95 corporations that are local co-producers and not arms exporters are now listed as additional information. (5)
The top companies from Western industrialized states in terms of the number of warring states supplied during the period analyzed were Leonardo (17 warring states), Airbus, Raytheon (16 each), Lockheed Martin (15), Thales (13), BAE Systems, Boeing and Pratt & Whitney (12 each). However, Russia's Rostec ranks first, with arms deliveries to 23 belligerent states between 2016 and 2021. In addition, NPO High- Precision Weapons (14 warring parties), JSC Russian Helicopters (13), Almaz-Antey (8), United Aircraft Corporation and Uralvagonzavod (7 each) send Russian weapons to wars worldwide. The Russian arms industry not only supports the current war of aggression against Ukraine, but has also fueled various conflicts in recent years, including supplying arms to rival conflict parties (e.g., India and Pakistan). Most of the companies supplying weapons to war zones are headquartered in the following states: USA (95 companies), Russia (65), Germany (48), France (35), China (32), Turkey (23), and the United Kingdom (21). Thus, more than half (57%) of the companies that were found to have exported arms to warring parties are based in these seven countries.
In addition to the publicly available database at exitarms.org, we provide a customized ExitArms Investor List for financial institutions upon request.
The Media briefing can be found here.


Notes:

(1) Ratings of ESG ratings providers are not public. The analysis of ESG ratings of various sustainability rating agencies and defense companies can be found at: exitarms.org/stories.

(2) All ratings using the most common approach of measuring financial sustainability risks relative to peer industries show a positive correlation between company scores and arms exports to war zones. Regression analyses that controlled for other potentially determining factors such as company size and country of incorporation confirm a statistically significant positive effect of arms exports to war zones on ESG ratings. However, it is not possible to conclude a causal relationship since it cannot be ruled out that other confounding factors influence ESG ratings as well.
(3) In the context of the ExitArms database, "warring states" are countries in which wars are being waged and external states that are directly involved in a war in another country through troops.

(4) The ExitArms database only records wars, as defined by the Heidelberg Conflict Barometer, that are waged without a United Nations mandate. According to the Heidelberg Conflict Barometer, the ExitArms database only considers conflicts in categories 4 ("limited war") and 5 ("war"): hiik.de/hiik/methodik/; For conflict analysis, the ExitArms database also uses the BICC Database to identify human rights violations and risk assessments on illegal arms trafficking by warring parties: bicc.de/. During the period under study, some wars in Afghanistan, Mali, Syria, and Congo were fought under UN mandate and are therefore not included in the ExitArms database. In a second step, corresponding arms exports are identified at country level. Sources used include the Stockholm International Peace Research Institute (SIPRI), specialist journals, subject- specific websites, government websites, commercial databases, company websites, and arms fairs. In a third step, Facing Finance meticulously researches the "arms supply chain" at the company level: from design to transport of the finished weapon system. The ExitArms database includes companies responsible for weapons design and production, as well as licensing, repair, modernization, modification, sales, and transport.
(5) Local co-producers are defense contractors that produce on the ground in war zones or warring states in cooperation with foreign companies and are therefore not considered exporters. They are not part of the approximately 600 ExitArms companies and are primarily meant to supplement the information around the foreign company´s involvement.
Disclaimer Facing Finance strongly condemns Russia's war of aggression. At the same time, the legitimate right to self-defense and the support for Ukraine must not be misused to justify future arms deliveries of any kind and to any recipient. Russia's invasion is an exception and markedly different from the wars covered in ExitArms, which are mostly intra-state.
There are no active company profiles for this item now.