---
Created before Nov 2016
Last update:
2020-04-14 12:06:46
---
Share this page:
---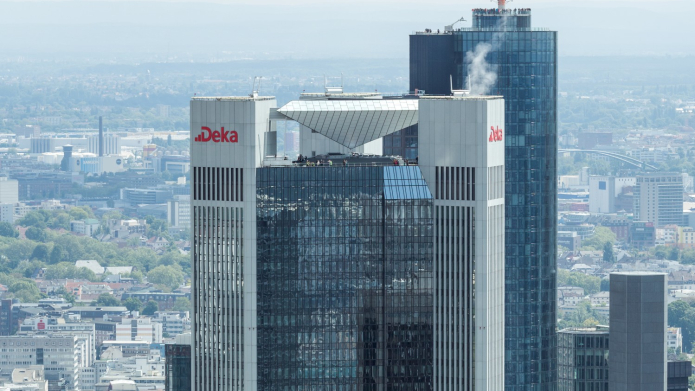 DekaBank head office in Frankfurt. Photo: Mylius via Wikimedia Commons (CC BY-NC-ND 3.0)
About DekaBank
DekaBank Deutsche Girozentrale (DekaBank) was founded in 1918, and is called the Wertpapierhaus von den Sparkassen-Finanzgruppe (provider of asset management and capital markets solutions for the savings banks finance group). DekaBank is a German public institution with registered offices in Frankfurt am Main and Berlin. Together with its subsidiaries it forms the Deka Group. The group provides securities services for savings banks in Germany and internationally, and is active in the business areas of capital market asset management, real estate asset management as well as corporate & markets.
DekaBank became an Equator Principles signatory in 2011, and is profiled as part of BankTrack's Equator Principles Track and Chase project.
Related Dodgy Deals
DekaBank has been linked to the following "Dodgy Deals", e.g. as a current or past financier or through an expression of interest. Find out more about dodgy deals
here
. See the project or company profile for more details on the nature of the bank's link to the Dodgy Deal.
Documents
| | | | | | | | | | | |
Type:
Year:
Policies
Voluntary initiatives
DekaBank has committed itself to the following voluntary standards:

Investment policies
Year:
Equator Principles
Implementation and reporting
DekaBank is reporting on the implementation here.