Vung Ang II coal power plant
Vietnam
Sectors:
energy plants - coal
---
Active
This profile is actively maintained
---
Send
feedback
on this profile
Download as
PDF
---

Created on:

2017-03-07 12:29:05


Last update:

2018-02-14 11:58:06
BankTrack
---
Yann Louvel, Climate and Energy Campaign Coordinator at BankTrack
Hong Hoang , CHANGE
---
Share this page:
---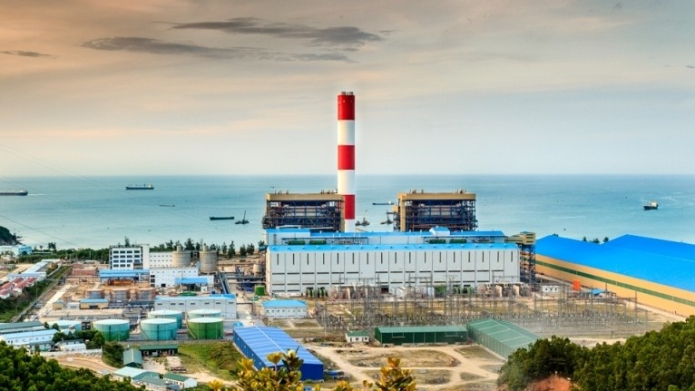 The Vung Ang 1 thermal power plant in Ha Tinh. Photo: Nhân Dân
Status
Planning
Design
Agreement
Construction
Operation
Closure
Decommission
About Vung Ang II coal power plant
The Vung Ang II thermal power plant is part of the Vung Ang thermal power centre and is the second complex of the coal-fired electricity generating plant located in the Vung Ang industrial zone, Ky Loi commune, Ky Anh district, Ha Tinh province in Vietnam. Vung Ang II will be constructed adjacent to Vung Ang I which is already under operation. It consists of two turbines with a total capacity of 1,200 MW. The first unit is expected to be operational in 2021, the second one in 2022. Both will be fueled by imported anthracite, hard coal.
Brief history
In 2007, the Vung Ang II Thermal Power Joint Stock Company (VAPCO) was established to build and operate the power plant, a joint venture between OneEnergy Ltd and the Hanoi based Refrigeration Electrical Engineering Co. (REE). OneEnergy Lts is a 50:50 venture between the Hong Kong based CLP and the Tokyo based Mitsubishi Corp. with the aim to expand business in Southeast Asia
The plant was approved in 2009 and planned to begin operating in 2013, according to Vietnam's Power Development Plan VI (PDP VI). The plant was delayed and its operation was moved to 2018 in PDP VII, and subsequently 2021
In 2017, the PDP VII was revised, in which Vung Ang II is planned to operate in 2021
After eight years of negotiation, on 16 January 2017, the agreement to build the plant was signed by the General Directorate of Energy (under Ministry of Industry and Trade) and VAPCO, the project sponsor.
What must happen
The construction of the Vung Ang II power plant stands in contrast to the aspirations of the Vietnamese Government and the Paris agreement. The Vietnam government demanded serious efforts to reduce global warming and should, hence, live up to its ambitions and withdraw the permission for new, not yet constructed coal power plants - a step that Prime Minister Nguyen Tan Dung announced in 2016. The Vietnam Sustainable Energy Alliance (VSEA) has, in cooperation with the WWF, published a study according to which Vietnam can receive 100% of its electricity demand from renewable energy.
JBIC should immediately pull out of the project because it does not comply with its own standards as the project lacks social and ecological acceptability. The engineering company REE should take its promise to "constantly align profitable growth with social responsibility and environmental protection..." seriously and pull out of the Vung Ang II power plant. Commercial banks must not participate in the financing of this project in any way.
Location