Emba Hunutlu coal power plant
Turkey
Sectors:
energy plants - coal
---
Active
This profile is actively maintained
---
Send
feedback
on this profile
Download as
PDF
---
Created on:

2018-05-22 10:03:02


Last update:

2018-06-11 15:21:04
---
Yann Louvel, Energy and Climate Campaign Coordinator
---
Project website
---
Share this page:
---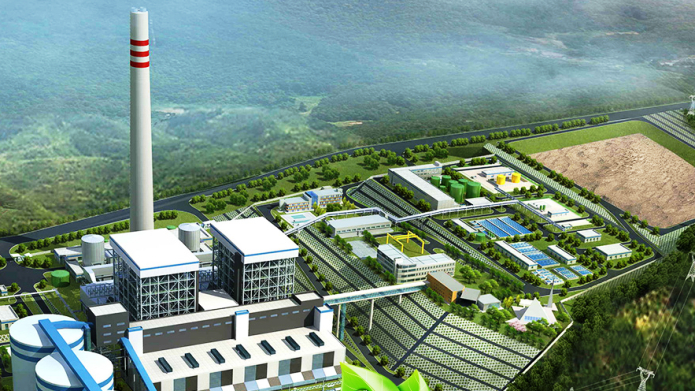 Visual of the planned Emba Hunutlu coal power plant. Photo: Embapower.com
Status
Planning
Design
Agreement
Construction
Operation
Closure
Decommission
About Emba Hunutlu coal power plant
The Emba Hunutlu project is a planned 1,320MW coal power plant in Yumurtalik, at the Iskenderun Bay area, district of Adana in Turkey. The project received its permit in 2015, but still has not secured all funding. The project's sponsor, Emba Electricity Production, is a joint venture between China's Shanghai Electric Power (SEP) and Avic-International Project Engineering Company, and two undisclosed Turkish investors. SEP holds 78.21 percent of the shares. The project is expected to cost USD 1.7 billion and is announced as China's largest direct investment in Turkey.
Brief history
In July 2015 Emba gained the Construction and Generation Permit from the Turkish Energy Market Regulation Authority (EMRA). The project is planned in Yumurtalik, a small coastal town where communities mainly live on agriculture and fishing. Local communities and CSOs have been taking legal actions and campaigning, against all coal power plants for more than a decade. In July 2017 TEMA (Turkish Foundation for Combating Soil Erosion for Reforestation and the Protection of Natural Habitats) filed a law suit to cancel the urban plan revisions of the Emba Hunutlu project. TEMA objects the legality of the permit on a conservation site designated for internationally protected marine turtles.
What must happen
The Paris Climate Agreement goals require a managed decline of fossil fuel production. The construction of new coal-fired power plants is not compatible with this goal. Banks must immediately stop financing new coal-fired power plant developments anywhere in the world. As such, banks should steer clear of financing the Emba Hunutlu coal power project.
Location
Issues
Social issues
Iskenderun Bay in the south-east Mediterranean region of Turkey is a highly populated area with metropolitan cities such as Adana, Mersin and Hatay. The total population of the region known as Cukurova Region with all four provinces is almost six million. The region is expected to grow from migration from within Turkey and from Syria. The region also hosts seasonal agricultural workers. The major economic activity is agriculture, due to the optimum climate conditions, geographical features, soil fertility, and irrigation opportunities.
6.8% of Turkey's total added value of the agricultural sector comes from Adana and Mersin's agricultural production, and the Erzin district of Hatay is home to 20% of the citrus production of the entire country. Though the area is getting more and more polluted due to heavy industrial infrastructure projects. Any new coal projects to operate in Iskenderun Bay, including Emba Hunutlu, will have a major impact on primary agricultural activity of local communities.
Environmental issues
Over its projected life span the Emba Hunutlu coal power plant would be responsible for emitting about 207.44 million tonnes of CO2; only increasing the adverse impacts of burning fossil fuels on climate change. Studies on heavy metal contents of soil, water and animals in the larger Iskenderun Bay region have given adequate evidence to conclude that the region has already serious pollution burden due to industrial and agricultural activities. If new coal power plants are built as planned, this would add to this environmental burden and associated burden of disease in the region.
Biodiversity protection The area where Hunutlu power plant is planned in Yumurtalık is a biodiversity hotspot with reproduction zones of marine turtles which are protected by international conventions. The area is internationally protected by the Convention on Biological Diversity (1992) to which both China and Turkey are parties, as well as Bern Convention on Conservation of European Wildlife and Natural Habitats (1979), especially regarding preservation of Caretta caretta and Chelonia mydas reproduction areas and population. The site is protected by the circular of 2009/10 on the protection of sea turtles. The project poses severe risks to these protected species not only via coal shipments and delivery, but also its cooling water discharges.
Air pollution Between Jan 1993 and Jan 1994, a study to determine the prevalence of childhood asthma and other allergic diseases was carried out in Adana, examining 2334 children, in 23.6 percent of whom were diagnosed with Asthma and other respiratory allergic diseases. The symptoms of respiratory allergic diseases (asthma, rhinoconjunctivitis, wheezing) seemed to be significantly associated with the environmental facto 23.6 percent prevalence rate, in childhood asthma, is above the global and national means, as stated in Turkey Health Statistics Annual Report 2015: prevalence of childhood asthma in Turkey is between 5% and 10% depending on the geographical conditions.
Governance
Financiers
The project will be funded by 20% equity and 80% debt. The debt funding has not yet been secured. Shanghai Electric and Avic International (owners of Emba Hunutlu) are funded by a group of (mainly Chinese) banks. Below are listed loans and underwriting services between 2010 and 2016 to these companies.
Related companies
Project sponsor
Other companies
Documents