---
On record
This profile is no longer actively maintained, with the information now possibly out of date
---
Send
feedback
on this profile
Download as
PDF
---
Created before Nov 2016
Last update:

2020-09-08 00:00:00
---
Share this page:
---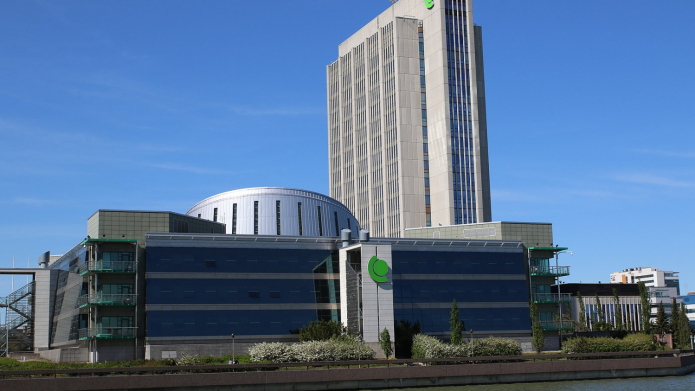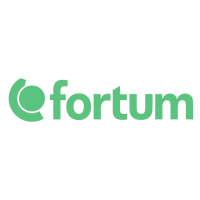 Fortum's headquarters at Espoo in Finland. Photo: Sini V via Wikimedia Commons (CC BY SA 4.0)
Sector
Coal Electric Power Generation, Hydroelectric Power Generation, Oil and Gas Extraction
Headquarters

Ownership

listed on Helsinki Stock Exchange

Fortum is majority owned by the Finnish Government (50.76%). Fortum's complete shareholder structure can be accessed here.

Subsidiaries
Website
http://www.fortum.com
About Fortum
Fortum, established in 1998, is a Finnish company engaged in the generation and sale of electricity and heat, and operation and maintenance of power plants, as well as energy-related services. The company operates in Finland, Sweden, Norway, the Russian Federation, Poland, Lithuania, Latvia, Estonia, India and the United Kingdom, among others. Fortum owns 75.01% of German energy company Uniper.
Latest developments
Why this profile?
Fortum is a Finnish company that operates coal power plants in Finland, Poland and Russia. Due to its majority stake in Uniper, the company is one of the EU's worst emitters of greenhouse gas (GHG) emissions. Uniper's operations are linked to hundreds of premature deaths annually in Europe, and set back efforts to slow down climate change.
Impacts
Social and human rights impacts
Public health Because of its stakes in Uniper, Fortum is one of ten European electricity producers emitting the most GHG emissions in 2017. This top ten is to blame for two-thirds of the health damage caused by coal power plants. This includes an estimated 7,600 premature deaths annually, based on WHO health impact assessments for air pollution.
The process of burning coal emits several hazardous air pollutants that can spread over hundreds of kilometres. Exposure to the pollutants emitted can have several health impacts, from respiratory problems to heart diseases to an increased risk of lung cancer. People that already suffer health issues are impacted most by these pollutants. Besides burning coal, the mining and transporation of coal, as well as the disposal of coal ash waste, have negative impacts on the health of human beings.
Environmental and climate impacts
GHG emissions As Fortum is one of ten European electricity producers emitting the most GHG emissions, the company contributes negatively to climate change. The emissions of Uniper's coal plants alone equal half of Finland's annual emissions. In 2019 Fortum and Uniper were responsible for 73.3 million tonnes of GHG emissions (Fools Gold report July 2020).
Coal Fortum and Uniper combined have an installed coal power generation capacity of 10.4 Gigawatt. Uniper even opened a new coal power plant in Germany: In May 2020, Uniper opened the highly controversial 1.1 GW coal plant Datteln 4 – also known as the last new coal plant in Western Europe.
In Russia, Fortum currently operates the Chelyabinsk combined heat and power plant using natural gas and coal, as well as the Argayash combined heat and power plant using mainly coal. Based on Uniper's own reporting, SO2, NOx and dust emissions are all several times higher in Russia than in other parts of the world. Uniper has not included Russia in its carbon neutrality target. More than 80% of Fortum's emissions and more than 50% of Uniper's come from Russia (Fools Golds report July 2020).
Coal emissions are the biggest contributors to climate change. In order to avoid climate breakdown, Europe needs to be coal free by 2030.
Governance
Applicable norms and standards
Updates
Fortum has raised its stake in Uniper to 75 percent
Fortum, which owned 49.9% in German utility Uniper's shares, now has raised its stake to just over 75 percent (Reuters).
Financiers
Seventeen banks have provided Fortum with credit facilities totalling EUR 1.75 billion (Fortum Financial report, 2018, p.52). See below for a specified overview.
Fortum has issued several bonds, which were underwritten by commercial banks (see below for banks involved and more details):
EUR 500 million in bonds, maturing in May 2021;
EUR 1 billion in bonds, maturing in September 2022;
EUR 1 billion in bonds, maturing in February 2023;
EUR 750 million in bonds, maturing in February 2026;
EUR 750 million in bonds, maturing in February 2029;
EUR 100 million in bonds, maturing in June 2043.
Related projects
Projects
There are no projects active for Fortum now.