---
On record
This profile is no longer actively maintained, with the information now possibly out of date
---
Send
feedback
on this profile
Download as
PDF
---

Created before Nov 2016
Last update:

2019-08-30 12:04:04
BankTrack
---
Share this page:
---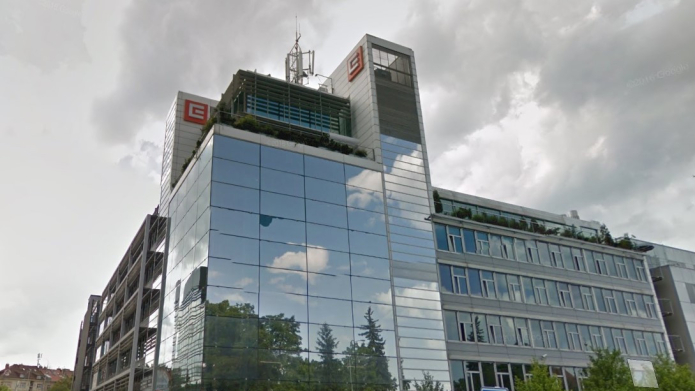 CEZ headquarters in Prague, Czech Republic. Photo: Google Earth/Streetview
Sectors
Coal Electric Power Generation, Coal Mining, Nuclear Electric Power Generation
Headquarters

Ownership

listed on Prague Stock Exchange & Warsaw Stock Exchange

The Czech government is CEZ's largest shareholder (70%). CEZ's complete shareholder structure can be accessed here.

Subsidiaries
Website
http://www.cez.cz
About CEZ Group
CEZ Group is a conglomerate comprised of 179 companies. It is involved in electricity generation, trade, distribution and heat, as well as coal mining. CEZ Group operates in Central and Southeastern Europe, and is headquartered in Czech Republic. CEZ Group is responsible for approximately 75% of the total energy generated in Czech Republic. In 2018, the company's coal-fired power plants in operation had a total installed capacity of 6,792MW.
Why this profile?
CEZ Group ranks fourth in the top ten of most toxic coal companies in Europe. The company's coal power plants are responsible for numerous negative effects on human health, causing premature deaths, and also contribute heavily to climate change.
Impacts
Social and human rights impacts
In 2018, a report initiated by the Europe Beyond Coal campaign, found that CEZ Group ranks fourth in the top ten of the most toxic coal companies in Europe. CEZ Group was found to be responsible for 730 premature deaths in 2016. The company was also found to be responsible for 13,000 asthma symptom days in children, 330 chronic bronchitis in adults and 590 hospital admissions due to respiratory or cardiovascular symptoms.
Nearly all health impacts caused by CEZ Group come from burning lignite in the Czech Republic. Air pollution from its plants spreads a toxic cloud across the region as well as the city of Prague. The company's most damaging plant is Počerady, which is located near the city centres of Prague and Dresden.
Environmental and climate impacts
Being one of the most toxic coal companies in Europe, CEZ Group's air pollution also negatively affects the climate. According to the Fool's Gold report, CEZ Group has emitted 26.8 megatonnes of CO2 in 2018. Through its emissions, the company directly contributes to climate change.
The coal-fired power plants operated by CEZ Group also use enormous amounts of water. As was found by Greenpeace in 2016, "a 500 MW coal-fired power plant can withdraw enough water to suck dry an Olympic-sized swimming pool roughly every three minutes".
Governance
Applicable norms and standards
Financiers
Several financial institutions have financed CEZ Group through corporate loans, shares and bonds underwriting and owning shares. See below for a specified overview.
Related projects
Projects
There are no projects active for CEZ Group now.