Belgian bank KBC ends financing for new oil and gas extraction, but stops short of a complete phase out plan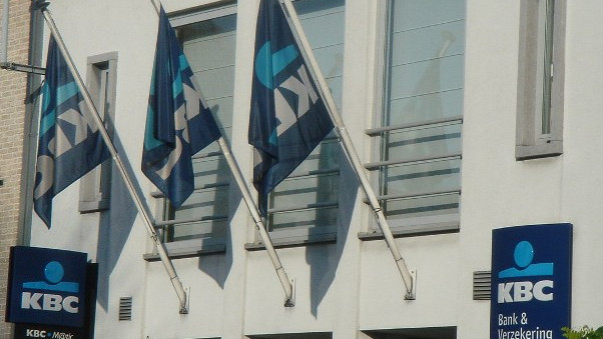 KBC office in Wakken. Photo: Wiki commons
Belgian bank KBC has announced that, starting immediately, it will no longer finance any new oil and gas development and exploration projects. In addition, all new credit to integrated oil and gas companies will need to be repaid by 2030 at the latest, unless these companies commit not to exploit any new oil or gas fields.
The new Energy Policy, announced just before the start of the COP26 UN Climate Summit, states that in addition to already existing restrictions on coal and tar sands projects, KBC will no longer finance "exploration and development of new and existing unconventional oil and gas fields". This covers Arctic oil and gas, deep water drilling, tar sands and shale oil and gas. KBC will also no longer finance exploration of new conventional oil and gas fields. Any new financing for oil and gas companies without a commitment not to operate new fields will have to mature by 2030 at the latest, leading to a phase out of finance for some oil and gas expansion companies by that date.
Commenting on the new policy, Maaike Beenes from BankTrack said: "The strengthening of KBC's oil and gas policy is a welcome move. The phase-out of finance for companies expanding oil and gas by 2030 is all the more important given the findings of the Global Oil and Gas Exit List, released today, which shows over 80% of oil and gas companies are still expanding. KBC claims that it "sets out concrete measures in response to the most recent findings of the International Energy Agency, which show that a sufficient number of oil and gas resources have now been tapped." However, eight years is a long time in the middle of a deepening climate crisis. KBC will need to take further steps if it wants to fully align its policy with what is needed to limit global warming to 1.5C.
"For example, the exclusion of oil and gas exploration projects does not cover related infrastructure, meaning the new policy would still allow financing for new pipelines or LNG terminals. In addition, the phase-out of finance for oil and gas companies by 2030 is formulated in such a way that KBC can continue to provide new financing to the sector, even if they are expanding their fossil fuel activities, as long as the loans mature by 2030. Even after 2030, KBC can continue to finance oil and gas companies - as long as they don't start operating new fields.
"This October, France's La Banque Postale announced a complete exit from both conventional and unconventional oil and gas by 2030, as well as an immediate suspension of financial services to companies contributing to oil and gas expansion. In comparison, KBC has missed an opportunity to join La Banque Postale in establishing a new standard in fossil fuel financing."
Frank Vanaerschot from FairFin commented: "By keeping the door open for oil and gas expansion for the next eight years, KBC shut the door to contain climate change. If KBC is serious about integrating IEA's overtly clear message in its climate engagements, they should close this loophole by immediately ending financing all companies that want to extract new fossil fuels."
For a detailed assessment of KBCs oil and gas policy, see here.