Instituto de Crédito Oficial (ICO)
Spain
---
Active
This profile is actively maintained
---
Created on:

2017-02-13 10:30:54


Last update:

2022-09-30 00:00:00



---
Send
feedback
on this profile
Download as
PDF
---
Share this page:
---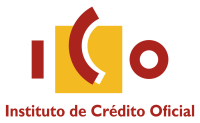 Instituto de Crédit Oficial's head office in Madrid. Photo: FDV via Wikimedia Commons (CC BY-SA 3.0)
About Instituto de Crédito Oficial (ICO)
The Instituto de Crédito Oficial (ICO) is a Spanish state-owned bank attached to the Ministry of Economic Affairs, Industry and Competitiveness via the State Secretariat for Economy and Enterprise Support. It has two functions: one as a credit institution and second as the State Financial Agency. The ICO Group also consists of Axis, a venture capital firm, and the Fundación ICO. ICO signed the Equator Principles in September 2016.
Website
https://www.ico.es/en/web/ico_en/home
Headquarters

Paseo del Prado 4

28014 Madrid

Spain

CEO/chair
José Carlos Garcia de Quevedo
Chairman
Supervisor
Annual report
Annual report 2021
Ownership

The Instituto de Credito Oficial is a public organisation and as such wholly owned by the Spanish state.

Complaints and grievances

ICO does not operate a complaints or grievances channel for individuals or communities who might have affected by its finance.

Stakeholders may raise complaints via the OECD National Contact Points (guidance OECD Watch).
Related Dodgy Deals
Instituto De Crédito Oficial (ICO) has been linked to the following "Dodgy Deals", e.g. as a current or past financier or through an expression of interest. Find out more about dodgy deals
here
. See the project or company profile for more details on the nature of the bank's link to the Dodgy Deal.
Dodgy Deals map
All
|
Projects
|
Companies
Targets
|
Active profiles
|
On record profiles
Policy Assessments
Tracking the Equator Principles
Instituto de Credito Oficial
2022-08-18
1.01000000005E+38
0
Explanation
Project name reporting status of Equator Principles signatories for each financial institutions' most recent reporting period. Where there is no percentage presented the EPFI has not reported having financed any project transactions in that reporting period.
Policies
Voluntary standards
Instituto de Crédito Oficial (ICO) has committed itself to the following voluntary standards:

Investment policies
Year:
Equator Principles
Implementation and reporting