French banks: a citizen rating reveals what is going on underneath their activities
2011-11-02 | Paris and Nice
Les Amis de la Terre and Attac France
Press contact : Caroline Prak, Les Amis de la Terre France : +33 1 48 51 18 96 / +33 6 86 41 53 43 – caroline.prak[at]amisdelaterre.org

For more information, contact directly the co-writers of the report :
Juliette Renaud, Les Amis de la Terre France : +33 1 48 51 18 92 – juliette.renaud[at]amisdelaterre.org
Juliette Rousseau, Attac France : +33 1 56 06 43 60 – juliette[at]attac.org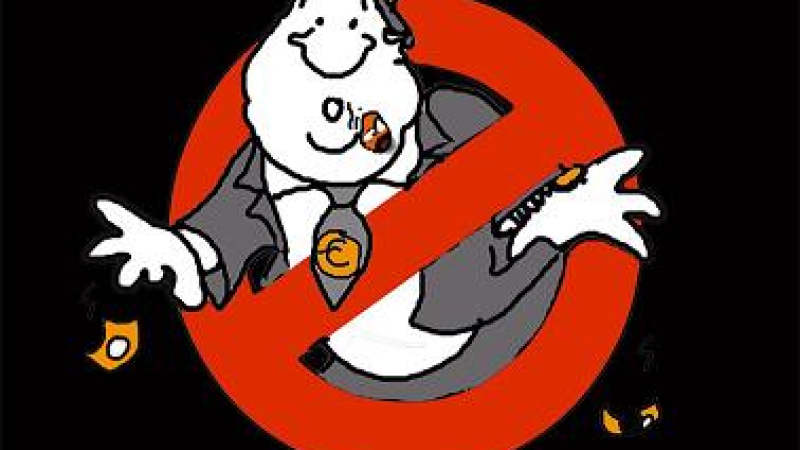 Photo: -
2011-11-02 | Paris and Nice
Les Amis de la Terre and Attac France
Press contact : Caroline Prak, Les Amis de la Terre France : +33 1 48 51 18 96 / +33 6 86 41 53 43 – caroline.prak[at]amisdelaterre.org

For more information, contact directly the co-writers of the report :
Juliette Renaud, Les Amis de la Terre France : +33 1 48 51 18 92 – juliette.renaud[at]amisdelaterre.org
Juliette Rousseau, Attac France : +33 1 56 06 43 60 – juliette[at]attac.org
Nice and Paris, November 2, 2011 – A day before the opening of the G20 in Cannes, and while the financial turmoil brings governments to negotiate again with banks on sovereign debts and on their recapitalisation needs, Attac France and Les Amis de la Terre (Friends of the Earth France) publish today their report : Banks under citizen pressure : time for being accountable . This study comes after a citizen evaluation launched in April by these two organizations as part of their joint campaign "Banks are ours!" . It evaluates the practices of the ten main banking groups operating in France in five areas of their activity : financial stability, their users-customers, their employees, the environment and local populations, and democracy.

Attac and FoE France today launch the publication of this report, as part of the Peoples's Forum in Nice, organised in parallel to the G20 in Cannes, and gathering representatives of civil society coming from various locations in the world to show their opposition to G20 policies and defend alternatives supported by citizen movements.

Two years after the French government saved them, French banks are once more facing huge troubles, and Dexia has just even gone bankrupt. Their leaders claim that their current problems don't come from hazardous speculation but rather from their citizen investments in state bonds, which were unanimously considered as safe assets until recently.

So, the bankers, "responsible but not guilty" ? Nay. It is time that citizens put their nose in their business. The citizen rating exercise that Attac and FoE France conducted shows that the official discourses of bankers and European financial ministers do not reflect the reality.
"While they think again about bringing the banks out of the abyss, our work brings to light the fact that banks don't fulfil their general interest mission", stresses Thomas Coutrot, Attac co-president. The report reveals indeed that they take unconsidered risks, searching for excessive profits. They abuse their customers, particularly the poorest, and their employees, particularly those in direct contact with the customers. They neglect the ecological and social consequences of their decisions. They don't take into account social stakeholders' views but solely those of their shareholders.

Juliette Renaud, financial actors accountability campaigner for FoE France, comments : "Banks want to make us believe that they took the ecological and social turn by advertising their CSR policies. But reality on the ground is way different, big banks finance more and more dodgy deals, violating the rights of local communities and damaging the environment and the climate in a non-reversible manner".

FoE France and Attac have set up a ranking of the banks related to their practices : many of them are in the red in the five areas studied, while only la Nef obtains the maximum score in three areas (speculation and risks taken, commercial policies, social and environmental impacts). In the general ranking, it is followed by the Crédit Coopératif, and then by La Banque Postale and Dexia, while the biggest banks (Crédit Agricole, Société Générale, HSBC, BNP Paribas) are far behind. Mutualist groups BPCE and Crédit Mutuel-CIC get a zero since they did not even dare to answer the questionnaire, despite demands to do so from several customers and unions these past months.

Since 2008, the G20 and the governments have let the banks continue to meet their only short term interests, and those of their executives and shareholders, being sure to be bailed out if things would turn bad again. The potential nationalisation of the banks, seen as unavoidable by some people, will only make sense if it implies a profound and sustainable democratisation of the top level banks instances, where all the stakeholders interested by the consequences of the banks practices must be represented. FoE France and Attac invite more than ever citizens and civil society to take back the banking system: "Banks are ours!".

The full report and its synthesis are in download on this page (only in French).
This study comes after a first report published in June 2011, Are banks transparent? For more information and to download it (only in French), go to this page.

For more information on the "Banks are ours!" campaign, click here and here. You can also see here the video showing the day of action in Nice around the launch of this report.