Citigroup cancels financing of Indonesian food giant Indofood over palm oil labor abuses
---
2019-06-18
Rainforest Action Network
---
Share this page:
---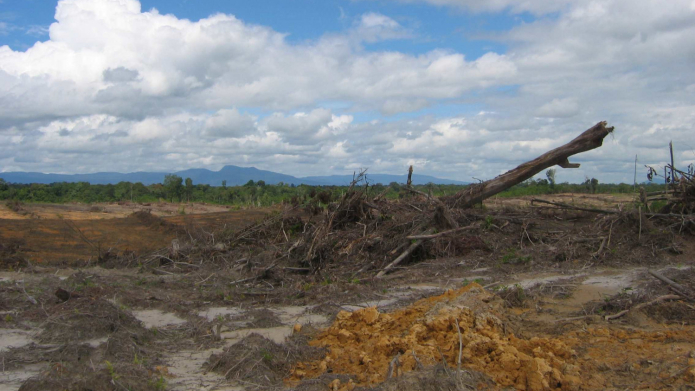 Plantation from Indofood in Riau, Indonesia. Photo: Milieudefensie/Myrthe Verwey
Citigroup has canceled all financing to Indonesian food giant and agribusiness company Indofood (INDF:IJ) following the company's ousting from the leading palm oil certification scheme, the Roundtable on Sustainable Palm Oil (RSPO). Indofood's palm oil subsidiaries were dropped from the RSPO after failing to address over 20 violations of the RSPO standard, as well as 10 violations of Indonesian labor law, both of which were found on Indofood-owned palm oil plantations. Citigroup's cancellation of $140 million represents the loss of Indofood's second largest source of funds from a Western bank. However, major Japanese, Indonesian, and European banks, as well as US brands such as Pepsico, continue to do business with Indofood. Read more.
Related banks
Related Dodgy Deals
Companies
There are no companies active for this item now.