Banks step away from US private prisons
---
2019-07-01
BankTrack
---
Share this page:
---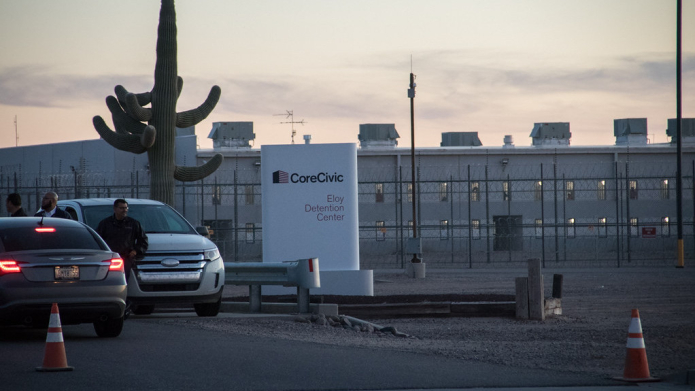 CoreCivic's Eloy Detention Center in Pinal Count, Arizona. Photo: Peg Hunter via Flickr (CC BY NC 2.0)
As of June 2019, six banks, Fifth Third Bank, BNP Paribas, SunTrust Bank, JPMorgan Chase, Wells Fargo and Bank of America, have announced that they will no longer finance companies that operate private prison and detention centers, including CoreCivic and GEO Group. Two other banks, U.S. Bank and Barclays, told CBS Moneywatch in July 2019 that they have no plans to lend to the private prison industry in the future.
Related Dodgy Deals
Companies
There are no companies active for this item now.