Cathay United Bank
Taiwan, Republic of China
---
Created before Nov 2016
Last update:
2017-06-23 14:00:12
---
Johan Frijns, BankTrack
---
Send
feedback
on this profile
Download as
PDF
---
Share this page:
---
About Cathay United Bank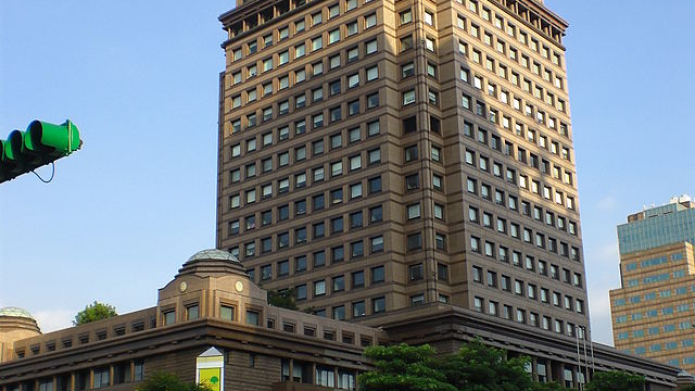 Cathay United Bank head office. Photo: Solomon203 via Wikimedia Commons (CC BY-SA 3.0)
Cathay United Bank was formerly the United World Chinese Commercial Bank (UWCCB), which was founded in 1975. In 2003, UWCCB was merged with the former Cathay Commercial Bank, a wholly owned subsidiary of Cathay Financial Holding Company; UWCCB was the surviving bank but the merged bank was renamed to Cathay United Bank, effective on October 27, 2003.
Cathay United Bank is currently one of the largest commercial banks in Taiwan, with total assets of TWD 25 billion as of December 2016 (approximately USD 8.3 billion), and more than 160 bank branches located throughout Taiwan. Its primary target markets include Taiwan, Hong Kong, the United States and Vietnam. Cathay United Bank Cambodia (CUBC), formed in 2014, is a wholly-owned subsidiary of Cathay United Bank Limited.
Cathay United Bank adopted the Equator Principles in March 2015, and is profiled as part of BankTrack's Equator Principles Track and Chase project.
Related Dodgy Deals
Cathay United Bank has been linked to the following "Dodgy Deals", e.g. as a current or past financier or through an expression of interest. Find out more about dodgy deals
here
. See the project or company profile for more details on the nature of the bank's link to the Dodgy Deal.
| | |
Type:
Companies
There are no companies active for Cathay United Bank now.
Documents
| | | | | | | | | | | |
Type:
Year:
Policies
Voluntary initiatives
Cathay United Bank has committed itself to the following voluntary standards:

Investment policies
The Cathay Financial Holding Co. Ltd. has published a Corporate Social Responsibility Code of Practice which must be followed by all groups. The Corporate Sustainability page of Cathay Financial Holdings can be found here.
Year:
Issues
Cathay United Bank and the Equator Principles
The Equator Principles are a voluntary commitment of banks to try to avoid or minimise the social, environmental and human rights impact of projects they finance. For more information on the Equator Principles see their website here and the campaign page of BankTrack here.
The Equator Principles exist already since 2003. Cathay United Bank adopted the Equator Principles in 2015.
Reporting on the Equator Principles
Cathay United Bank must report annually on its implementation of the Equator Principles. All information is supposed to be found here.
Equator Principles
Implementation and reporting
Cathay United Bank is reporting on the implementation here.