Out of sync with climate reality – the coal mine and coal plant dreams of Poland's two dirty utilities
2018-02-26 | Warsaw
Katarzyna Kubiczek, Ecological Association EKO-UNIA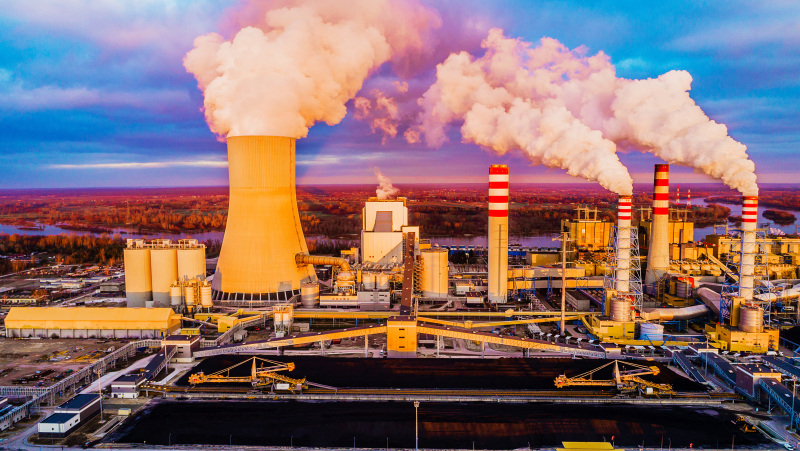 Enea's Kozienice coal power plant, central Poland. Photo: Enea
2018-02-26 | Warsaw
Katarzyna Kubiczek, Ecological Association EKO-UNIA
Polish environmental organisations Ecological Association EKO-UNIA and the Workshop for All Beings are calling on banks to stop financing the two companies planning the biggest new coal power plant in Poland. The coal plant is the proposed 1,000 MW unit Ostrołęka C, and the companies behind it are the fully state-owned Energa and the majority state-owned Enea. Dodgy Deal profiles for the companies have now been published on the BankTrack website.
While most OECD countries are beginning to transform their energy systems via the use of more sustainable renewable energy sources, Poland is still planning new coal mines and coal power plants using both lignite and hard coal. Polish energy companies want to build more than 10GW of power plant capacity, and 3.2 GW is already under construction.
Ostrołęka C will be responsible for major health, environmental and economic impacts. The local population will be exposed to high levels of pollution. According to an independent expert report ("Study on the health impact of the planned Ostrołęka C unit" by Łukasz Adamkiewicz), over its projected lifetime of 40 years Ostrołęka C will be responsible for an estimated 900 to 2,000 premature deaths, depending on assumptions about the cost calculations. The planned area for the power plant covers two Natura 2000 territories and will also have an indirect impact on Puszcza Biała (Biała Forest), a forest complex which is part of the Mazowiecka Lowland.
Moreover, according to Dr Wojciech Myślecki, a Polish scientist, former board member of Energa Wytwarzanie (Energa Production) and a member of the supervisory board of the Polish copper and silver company KGHM, the building of an individual 1,000 MW block at Ostrołeka C is a highly risky investment that will never recover investment costs, and in fact will diminish the rate of return on investment for other similar blocks which are currently being built.
Energa, the main investor in Ostrołęka C, is one of Poland's four main energy companies. Energa's Ostrołęka B coal power plant is already contributing significantly to the deterioration of health in Poland. As of 2013, the pollution emitted by Ostrołęka B has resulted in approximately 193 premature deaths annually.
Enea, the second investor at Ostrołęka C, is one of the biggest coal companies in Poland. It owns and operates the Kozienice coal power plant, Poland's third highest emitting power plant and the sixteenth worst across Europe. Every year the old blocks in Kozienice are responsible for an estimated 650 premature deaths, and the power plant also has serious negative impacts on nearby rivers.
Both companies receive financial support from some of the biggest privately managed pension funds in Poland: Aviva, Nationale-Nederlanden and OFE PZU. In recent years, and as detailed in the new Dodgy Deal profiles, Enea and Energa have received major investment loans from the European Investment Bank, and private sector bank support from ING, BNP Paribas, JPMorgan Chase, HSBC, Citi, PKO Bank Polski SA, Pekao SA and mBank.
Polish environment groups are calling for all banks to avoid corporate loans and bond issuances for Enea and Energa while they are pursuing their plans for Ostrołęka C. Banks which have already granted loans to Enea and Energa should start to withdraw from cooperation with these companies, given that a majority of the electricity they generate is coal-based, and the completion of Ostrołęka C, should it ever happen, would push them even deeper into this reliance on coal.
There are no active project profiles for this item now.
There are no active company profiles for this item now.