One month into Fukushima disaster, HSBC signs advisory contract for nuclear power plant in earth quake zone
---
2011-04-01
Nijmegen, Netherlands
BankTrack
---
---
Share this page:
---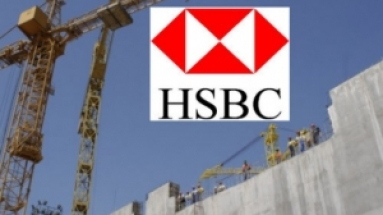 Photo: -
Exactly one month after the start of the Fukushima disaster, HSBC signed an agreement to analyse and find investors for the long delayed and highly controversial Belene nuclear power plant project in Bulgaria.
Belene is one of the oldest and most controversial nuclear projects in Europe. It is plagued with numerous problems, from its location in an earthquake zone in a country with a poor nuclear safety culture, to the use of an untested Russian reactor technology.
Jan Haverkamp, Greenpeace energy campaigner for Europe, recounts the long history of the project: "As early as 1983 Soviet scientists warned that this location was not suitable for an NPP due to the seismic risks. In 1990 the Bulgarian Academy of Science came to the conclusion that the project should be dropped for economic, environmental and social reasons and the Bulgarian Government subsequently termed Belene to be 'technically unsafe and economically unviable'. However, due to strong vested interests behind the project, Belene has become a kind of nuclear zombie and continues to pop up on the Bulgarian Government's agenda, in spite of the fact that this is a dangerous and irresponsible project."
Since 2006, over a dozen banks and several utilities have turned down offers to participate in or finance Belene. Among these are, for example, Deutsche Bank, UniCredit, Citibank, RWE, E.ON and Electrabel.
Heffa Schücking, from the German NGO urgewald, says: "Some banks had to find out the hard way that Belene is a no-go. After protests took place in front of Deutsche Bank and HypoVereinsbank branch offices throughout Germany, both banks were forced to withdraw from the project. RWE followed suit in 2009 after major shareholders attacked the company's plan to provide 49% of the equity for Belene. European environment organizations are united in their opposition to this project and we are ready to move against HSBC if needed."
The Fukushima disaster continues and shows us just how deadly a mix nuclear and seismic risks are. "As even the European Commission recently announced that it will review the legal and safety framework, including the seismic risk of the Belene project, it is incomprehensible that HSBC chose this moment in time to replace BNP Paribas as a financial advisor to the project," says Yann Louvel, climate and energy campaign coordinator for the BankTrack network. He concludes: "The decision of HSBC is deeply disturbing. Instead of drawing the lessons from the Fukushima catastrophe, reviewing its nuclear policy and stepping out of this dangerous sector altogether, HSBC is now involved in one of the worst nuclear projects around the world. We call on the bank to immediately step back and abandon the Belene deal."
Notes:
HSBC is hired by the Bulgarian government for consultancy services, to help it decide how to proceed and attract new investors for the Belene project. For more information, you can access this article from the Bulgarian press "Bulgaria Contracts HSBC on Belene Nuclear Project Monday" on this page :
> http://www.novinite.com/view_news.php?id=127157
For more information on the Belene dodgy deal, you can access its full profile on the BankTrack website on this page :
> http://www.banktrack.org/show/dodgydeals/belene_nuclear_power_plant
Related banks
Related Dodgy Deals
Projects
There are no projects active for this item now.