Natixis becomes second French bank to cut coal financing
Paris climate conference sponsor BNP Paribas exposed as it fails to act on coal
2015-10-15
Les Amis de la Terre and BankTrack
Pierre Sagot, communication officer, Friends of the Earth France, communication@amisdelaterre.org +33 686 415 343

Lucie Pinson, private finance campaigner, Friends of the Earth France, +33 6 79 54 37 15, +33 9 72 43 92 62 lucie.pinson@amisdelaterre.org

climate@banktrack.org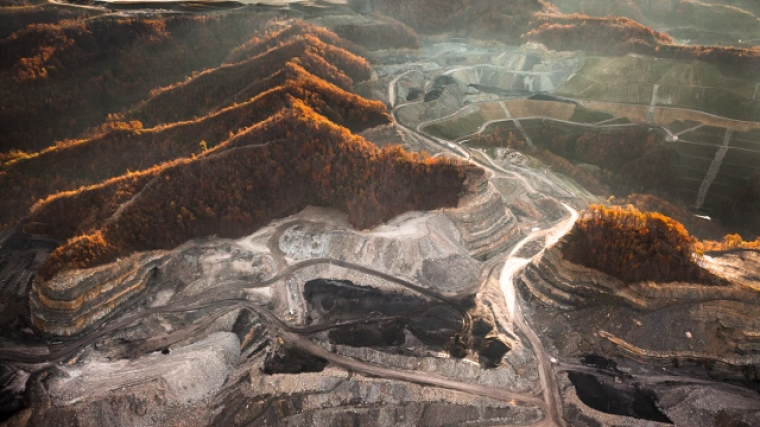 Photo: -
2015-10-15
Les Amis de la Terre and BankTrack
Pierre Sagot, communication officer, Friends of the Earth France, communication@amisdelaterre.org +33 686 415 343

Lucie Pinson, private finance campaigner, Friends of the Earth France, +33 6 79 54 37 15, +33 9 72 43 92 62 lucie.pinson@amisdelaterre.org

climate@banktrack.org
French bank Natixis has this week taken a leading climate position among major commercial banks, by announcing the end of its financing for coal fired power stations and thermal coal mining projects worldwide. A new policy, released on Thursday, also commits the bank to stop financing companies which generate over 50% of their business from coal power or thermal coal mining.
The move comes two weeks after Crédit Agricole made further cuts to its coal finance in a new coal power policy, and one week after Citibank announced it will be reducing its lending exposure to coal mining. The new commitment from Natixis leaves BNP Paribas, a sponsor of the upcoming United Nations climate change conference but also a major financier of coal, increasingly isolated among the French banking sector in its failure to cut financing for the fossil fuel, which is a main driver of climate change.
Campaigners from BankTrack and Friends of the Earth France welcomed the move from Natixis and called for the bank to go the extra mile and commit to produce a full coal finance phase out plan by signing the Paris Pledge before the Paris climate conference.
Lucie Pinson, private finance campaigner for Friends of the Earth France, commented:
"Earlier this year, Natixis announced the end of its financing to some mountaintop removal coal mining companies, but it was the last big French bank to do so. This time, it is the first one to announce a complete end to all coal project finance and to pure player coal companies, going further than recent announcements from Crédit Agricole. We still need to get some details of this new policy, and see the full policy made public, which Natixis has not done with other policies, but this is a good step towards the end of coal financing."
Natixis, the corporate and investment arm of BPCE, ranks as the fourth largest French "coal bank" and the 41st internationally, with 1.711 billion euros in coal lending and underwriting between 2005 and April 2014.
Yann Louvel, Climate and Energy Campaign Coordinator for BankTrack, added:
"Very concretely, these new commitments will stop Natixis from continuing to lend to companies like Cloud Peak in the United States or SUEK in Russia, mining companies specialised in coal above the 50% activity threshold adopted by the bank. Since Natixis financed them in the past few years, this is good news that they will stop doing this. But they are still far from a complete end to the bank's coal finance, since the scope of the policy seems to cover neither underwriting activities nor the giant Natixis asset management branch of the company, which manages more than 800 billion euros. Moreover, the 50% threshold adopted for companies active in coal leaves many major coal companies not impacted."
Lucie Pinson concluded:
"This move from Natixis stands in stark contrast to the silence coming from BNP Paribas, an official COP21 sponsor, which has supported the coal sector with more than 15 billion euros in finance over the past decade. The breach is now open and we see that mobilisation for the end of all coal financing by banks pays off. It will end only when all banks climate damaging support will be transferred to the energy efficiency and the renewables sectors."
Notes for editors:
See Natixis press release.
See the Paris pledge campaign website.
See BPCE profile on the « Coal Banks » website.