Major banks complicit in financing Indonesia's illegal fire and haze crisis: report
2019-12-10
Jikalahari, Profundo, Rainforest Action Network & WALHI
Laurel Sutherlin, Senior Communications Strategist, Rainforest Action Network
415-246-0161
laurel@ran.com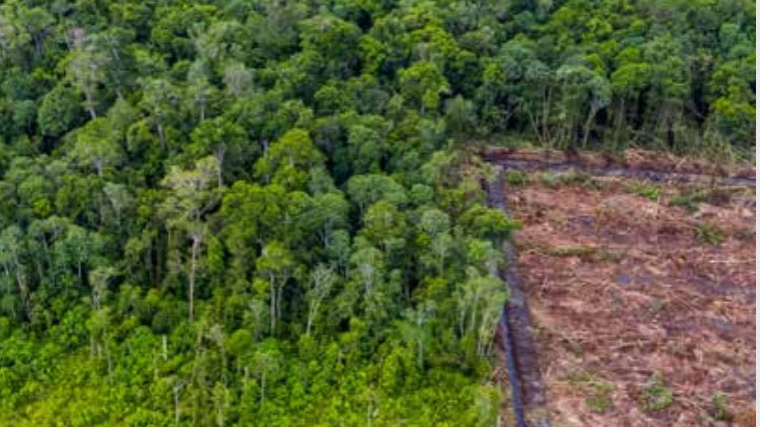 Leuser ecosystem, Sumatra, Indonesia. Photo: Paul Hilton/RAN
2019-12-10
Jikalahari, Profundo, Rainforest Action Network & WALHI
Laurel Sutherlin, Senior Communications Strategist, Rainforest Action Network
415-246-0161
laurel@ran.com
A new report released by Rainforest Action Network, TuK Indonesia, WALHI, Jikalahari and Profundo reviews the progress of Indonesia's Sustainable Finance reforms over the past 5 years. It shows that while new standards have started to improve the requirements on banks to disclose Environmental, Social and Governance (ESG) risks in their portfolios, major loopholes remain. These problems are further compounded by lack of bank implementation on the obligations they do have.

The banks assessed failed to properly disclose - much less address - serious ESG risks identified in the operations of their major clients. Unreported risks included use of fire to clear land, labor violations, human rights violations, peatland development and deforestation. The report presents a suite of policy recommendations to close regulatory loopholes, improve bank risk management processes, and to increase transparency and accountability to the public and communities impacted by reckless bank financing.
Edisutrisno, Executive Director or TuK-Indonesia said: "Companies are regularly implicated in using fire in their concessions, and have plans to continue developing flammable peatland thereby perpetuating fire risk. Yet banks continue to offer these clients vast sums of credit without conditioning finance on legal or sustainable operations. This indiscriminate financing ensures companies have no real incentive to change."
Alex Helan, who analysed the data for RAN, said: "When you follow the money, you can see that banks from the countries worst affected by the crisis – Indonesia, Malaysia and Singapore – are major financiers of the disastrous status quo."
Made Ali, Executive Director of Jikalahari, said: "Since financial institutions are ignoring their current obligations, the financial regulator OJK must step in and compel banks to adopt minimum lending criteria for all high-risk sectors and ensure these standards are met. Regulations must be backed by financial penalties if banks continue to finance companies involved in fire and other operations that put the health and wellbeing of communities at risk."
Full report available here.
Summary briefing available here.