HSBC doesn't just fund coal companies – it owns them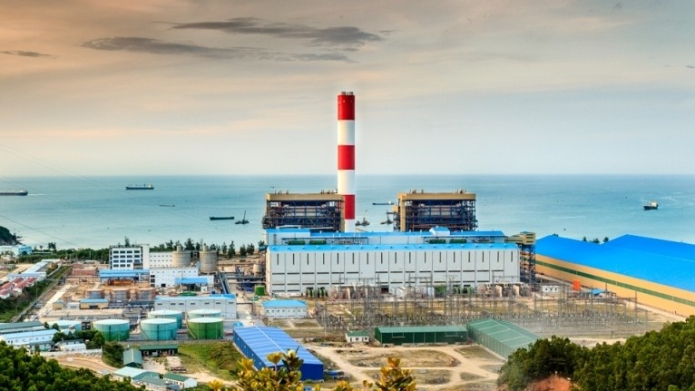 The Vung Ang I thermal power plant in Ha Tinh. Photo: Nhân Dân
HSBC has been rocked by pressure from campaigners, and in the lead-up to its May 2021 Annual General Meeting was forced to announce phase-out dates for its financing for the coal industry.
But there's a big loophole – HSBC has stakes in coal companies that together plan 73 new coal plants (99 gigawatts), emitting 15 billion tonnes of CO2 over their lifetimes. This is the equivalent of 32 years of the UK's current emissions.
Its new climate policy doesn't affect these ownership stakes, allowing HSBC to continue being an owner of some of the most destructive companies on the planet.
Supporting new coal plants to such an extent, in defiance of climate science, makes a mockery of HSBC's claims to support the Paris Agreement, to say nothing of the bank's huge support for the oil and gas industry. HSBC is one of the world's biggest funders of fossil fuels – the 13th-biggest in the world. Since the Paris Agreement was adopted, HSBC has funded an eye-watering US $111 billion in fossil fuels around the world.
For any new coal plants to operate successfully, the Paris Agreement would have to fail. HSBC is profiting from companies whose business models depend on the failure of global climate goals.
HSBC knows this is a problem – in its response to shareholders following last year's AGM, it noted that "a proportion of HSBC Global Asset Management's funds, including index funds and ETFs which replicate the components of an index, include coal companies".
HSBC can say it will take action on climate change, or it can profit from ownership stakes in coal companies. It can't do both.
HSBC owns coal companies
This study considers only one type of investment: HSBC's equity stakes in companies building new coal power stations. We are taking an extremely narrow view of HSBC's total support for the coal industry, limiting this study to a handful of companies building new coal power plants. Yet we still find the bank exposed to a gargantuan number of new coal power stations that, if built, would prevent us from meeting the goals of the Paris Agreement.
HSBC holds stakes in 19 out of 32 listed companies within the world's top 100 developers of new coal power stations, companies that are attempting to build another 99 gigawatts (GW) of new coal power capacity around the world. If these projects go ahead, they will generate 15 billion tonnes of CO2 over their lifetimes, equivalent to 32 years of the UK's current emissions.
These projects range from those that have merely been announced, to ones moving through a planning or approval process, to projects under construction.
What needs to happen
HSBC's approach to its climate change and energy policies needs more than just patching up. It needs a complete overhaul, covering project finance, corporate lending, fixed income and institutional investment.
Ahead of the 2021 AGM, HSBC should announce that their new coal policy will include phasing out their ownership stakes in coal companies.
HSBC should not be invested in any company or project that is incompatible with the goals of the Paris Agreement, and be prioritising investment in companies and projects that accelerate the economic transformation towards the Paris Agreement's goals.
In terms of its institutional investment, this means HSBC only invests in companies that are not seeking to attempt to expand the scale of the fossil fuel industry, and are not basing expectations of future revenue or growth on scenarios consistent with the failure of the Paris Agreement.
This would mean immediate divestment from the companies featured in this study.
HSBC should be ensuring any company or project it is invested in is actively measuring and managing down its exposure to climate-related risks.
Related Dodgy Deals
Companies
There are no companies active for this item now.