Calyon to Support Controversial Botnia Pulp Mill Project in Uruguay
2007-01-15 | Paris, France
CEDHA
David Barnden, david@cedha.org.ar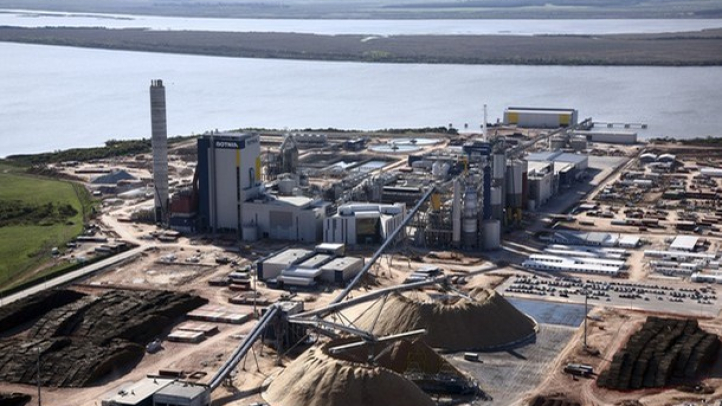 Photo: Unknown
2007-01-15 | Paris, France
CEDHA
David Barnden, david@cedha.org.ar
Calyon last week confirmed to BankTrack that it has decided to support the controversial Botnia pulp mill project on the Argentine-Uruguayan border.

In a meeting with representatives of BankTrack, Calyon staff explained that it believes that the project meets all their relevant investment policies. The bank thereby points to the IFC decision to go ahead with the project despite local opposition, as well as recent conclusions by the Finnish government, discarding a complaint presented by the Center for Human Rights and Environment CEDHA against Botnia for violations of the OECD Guidelines for Multinational Enterprises.

In doing so Calyon followed suit with the IFC and the Finnish government, ignoring conclusions by the World Bank's Ombudsman (the CAO), which confirmed project violations of IFC Environmental and Social Safeguards.

Calyon, which is the only French bank signatory to the Equator Principles, also ignored an Equator Principles Compliance Complaint filed against Calyon in May of 2006 by nine international organizations, which call on Calyon to withdraw support to Botnia grounded on the CAO project violations findings. Calyon staff argued that the project need not comply with Equator Principles, because it is not a "project finance" arrangement.

Meanwhile, on Friday January 12, local community stakeholders for the first time since the Botnia pulp mill conflict began successfully blocked all terrestrial passages linking Uruguay and Argentina, as the bilateral crisis over the installation of the Botnia pulp mill deepens. For several hours during the busiest moment of weekend tourist flows into Uruguay, vehicles could not cross the border at any terrestrial passing as they all were cut off by stakeholders who continue to oppose the installation of Botnia's largest paper pulp plant still in construction.

Calyon has concluded that such widespread local stakeholder opposition and possible reputational risk exposure is not sufficient to pull out of the multi million dollar deal and the large potential profits the pulp mill project promises for investors. Botnia's plant will be the largest pulp mill plant in Latin America, producing nearly 2 million tons of ECF pulp per year.

"We are extremely disappointed by this decision of Calyon", said Johan Frijns, BankTrack coordinator. "So much has gone wrong in obtaining a social license to operate from the Argentine communities adjacent to the plant, who have been utterly neglected right until this day. Yet Calyon chooses to move itself right in the middle of this dispute, citing that the project does not have to meet the Equator Principles that would require such a license to be obtained. So much for the pretentions to be a leading bank on social sustainability issues".
There are no active project profiles for this item now.