Bank of America is the latest bank to set 2030 emissions targets with no plan for absolute reductions or phasing out fossil fuel finance
2022-04-13
Rainforest Action Network & Sierra Club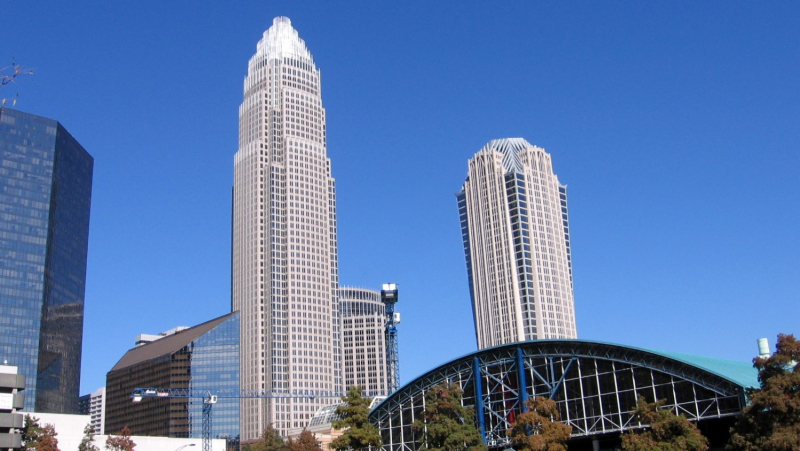 2022-04-13
Rainforest Action Network & Sierra Club
Today, Bank of America announced new 2030 targets to reach its commitment to net-zero financed emissions by 2050. The interim targets set goals to reduce the emissions intensity from its auto manufacturing, energy, and power generation portfolios. The bank does not set absolute emissions targets. Any intensity-based metric can still allow for an increase in absolute emissions at a time when emissions need to be drastically cut in absolute terms.
The announcement follows the release of interim 2030 targets from other major US banks, including JPMorgan Chase, Morgan Stanley, Goldman Sachs, and Citigroup. Of the six major US banks, Citi is the only one thus far that has set an interim target based on absolute emissions reductions. Wells Fargo is the only one of the major US banks that has not yet released any interim targets for its net-zero commitment.
Between 2016 and 2021, Bank of America provided US$ 232 billion in lending and underwriting to the fossil fuel industry, fourth among global banks. Over that period, the bank's top fossil client was Exxon Mobil, with US$ 15.3 billion in lending and underwriting provided; Exxon was also Bank of America's top fossil client in 2021, with $1.11 billion in financing. Exxon is the #4 upstream oil and gas expansion company in the world.
Along with the other major US banks, Bank of America faces a vote at its shareholder meeting on April 26th, filed by climate-conscious investors, asking the bank to adopt a policy by the end of 2022 committing to proactive measures to ensure that its lending and underwriting do not contribute to new fossil fuel development, in line with the International Energy Agency's Net Zero Emissions by 2050 scenario. This week, the New York State Common Retirement Fund — the third-largest pension fund in the country with US$ 280 billion under management — announced it would support the resolutions at all six major US banks and encouraged other investors to do the same.
"Like too many of its peers, Bank of America is trying to pass off vague pledges and accounting tricks as real climate action," said Sierra Club Fossil-Free Finance Campaign Manager Ben Cushing. "The science is clear that achieving net-zero financed emissions by 2050 means stopping funding for the expansion of fossil fuels. Reducing emissions intensity while increasing financing for the fossil fuel industry and overall financed emissions is utterly insufficient to achieve that target and contribute to a climate-stable future. Investors are growing increasingly frustrated with the gap between the pledges Bank of America and its peers are making and the reality of their plans. This shareholder season, they will be holding them accountable."
"In today's announcement, Bank of America touts its 'history of climate leadership' – and then unveils 2030 emissions targets which are intensity-only, fully compatible with increases in absolute emissions and massive expansion of fossil fuels, especially expanded extraction of fossil gas," said Rainforest Action Network Senior Climate and Energy Campaigner Jason Opeña Disterhoft. "Bank of America's intensity-only targets, which lag well behind the U.S. and global best practice, put it firmly on the side of climate delay when time is quickly running out to cut absolute emissions in half by 2030."
(From www.sierraclub.org)