As occupy Wall Street gains momentum, an effort to close consumer accounts from Bank of America is launched
---
2011-10-10
San Francisco
Rainforest Action Network
---
Share this page:
---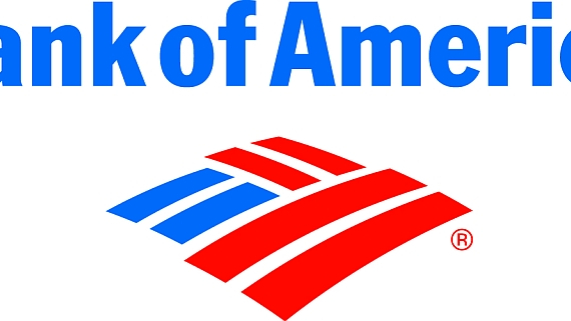 Bank of America logo. Photo: Bank of America
Bank customers around the country have an opportunity to show their discontent with the big banks by pledging to close their Bank of America accounts as part of a new effort launched today from Rainforest Action Network. The 'not one more dollar' pledges will be bundled-much like the big banks packaged mortgages for sale-and presented to Bank of America executives in protest of the bank's funding of coal, the country's number one contributor to climate change. (1)
"People are fed up with Wall Street banks foreclosing on their homes, laying off workers, hiking consumer fees, and bankrolling industries that are destroying our planet," said Amanda Starbuck, director of Rainforest Action Network's energy and finance program. "We need Bank of America to show leadership in protecting the health of our economy and our communities."
The list of grievances over Bank of America's behavior is a long. It has recently announced it will charge customers $60 a year to use their debit cards at the same time that the bank is laying off 30,000 employees. Bank of America is also a leading forecloser of Americans' homes and the leading funder of coal projects that are polluting our communities and wrecking the climate.
Over the past two years, Bank of America has invested more than $4.3 billion in coal. It is the biggest bank in the United States and the biggest underwriter of the coal industry-bankrolling coal mining, infrastructure investments and coal plants around the country. Coal fired power plants kill between 13,000 and 34,000 people a year--as many as one person every 15 minutes.
"Corporate power has infected our political system. The same interests that have blocked federal action on climate change are being bankrolled by BoA to cook our climate and spew pollution into our communities," said Starbuck. "Bank of America's customers want the bank to take responsibility for the social and environmental consequences of its lending practices, and this pledge is a way for people to communicate that."
In November, Rainforest Action Network will release a report that examines Bank of America's coal investments and its claims to support environmental responsibility. People can pledge to close their accounts or forswear the use of Bank of America ATMs at http://ran.org/boapledge.
###
Notes to the editor:
1. RAN is demanding that Bank of America spend Not One More Dollar on coal. It's time that the bank makes responsible investments in green energy solutions instead of bankrolling the coal industry. RAN's demands include:
No financing for companies pursuing new coal-fired power plants and life-extending retrofits of existing coal-fired power plants.
No financing for companies engaged in mountaintop removal coal mining.
No financing for companies pursuing coal export infrastructure.
Shifting the balance of energy financing to support power generation that is less threatening to our health and environment.

Read more: As Occupy Wall Street Gains Momentum, An Effort to Close Consumer Accounts from Bank of America is Launched | Rainforest Action Network http://ran.org/occupy-wall-street-gains-momentum-effort-close-consumer-accounts-bank-america-launched#ixzz1gyBp6LaS