Sectors:
commodities trading, oil and gas, transport and infrastructure
---
Active
This profile is actively maintained
---
Send
feedback
on this profile
Download as
PDF
---
Created on:

2016-11-01 00:00:00


Last update:

2017-05-24 11:32:12
---
Share this page:
---
Overview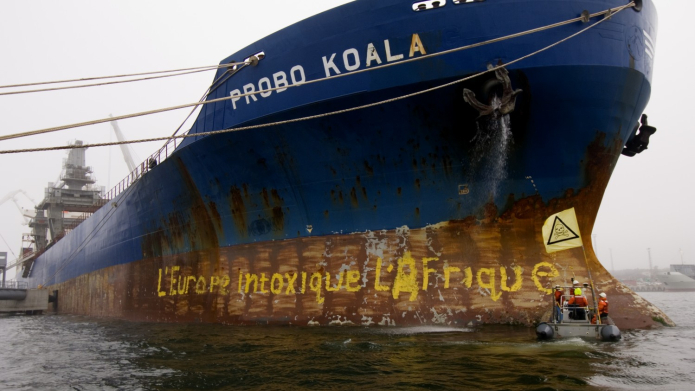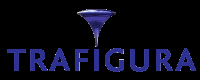 Probo Koala (known for the Ivory Coast toxic waiste scandal). Photo: Greenpeace - Christian Aslund
Trafigura, headquartered in Singapore, is a multinational commodity trading company founded in 1993 that trades in base metals and energy, including oil. It moved its headquarters from Geneva, where it maintains a significant presence, to Singapore in 2012. Its immediate holding company is Trafigura Beheer, based in the Netherlands, and its ultimate holiding company is Farringford N.V., incorporated in Curacao. The company was established in 1993 by Claude Dauphin and Eric de Turckheim.
Trafigura sources, stores, blends and transports raw materials including oil, refined petroleum products and non-ferrous metals (iron ore and coal), and has built or purchased stakes in pipelines, mines, smelters, ports and storage terminals. In 2016 the company overtook Glencore to become the world's second biggest independent oil trader (behind Vitol), after deals with Russia's largest oil producer Rosneft and US shale operators led to an almost 50% rise in shipments.
Trafigura is perhaps best known for the 2006 scandal in which a ship chartered by the company, the Probo Koala, was caught dumping toxic waste in Abidjan in Ivory Coast. More than 100,000 people needed medical assistance as a result, and the former CEO Claude Dauphin spent five months in an Ivorian jail.

Trafigura's involvement, with Vitol, in the scandal of dumping high-sulphur fuel in several African countries, is the subject of BankTrack's 2017 briefing, Banks and Dirty Diesel.
Location