Green Investment Group
United Kingdom
---
Active
This profile is actively maintained
---
Created on:

2017-02-14 15:51:56


Last update:

2022-10-28 14:18:58



---
Send
feedback
on this profile
Download as
PDF
---
Share this page:
---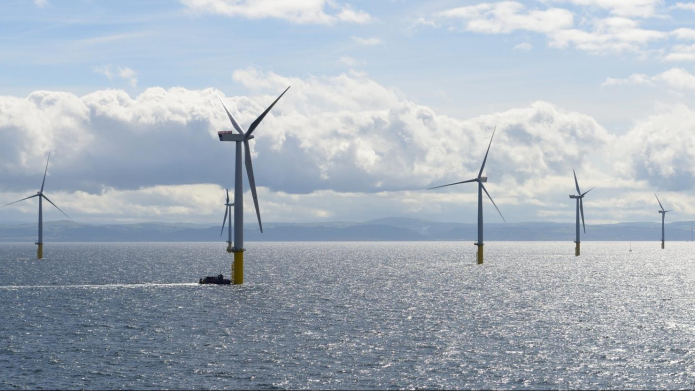 The GIB Offshore Wind Fund is the first in the world to solely invest in offshore wind power generation. Photo: UK GIB
About Green Investment Group
UK Green Investment Bank (UK GIB) was created in 2012 by the UK government to attract private funds for the financing of the private sector's investments related to environmental preservation and improvement. It is structured as a public limited company and is owned by the Department for Business, Energy and Industrial Strategy (BEIS). Its headquarters are in Edinburgh, and it has a secondary office in London. The bank funds green projects across the United Kingdom and mobilises other private sector capital into the UK's green economy.
In March 2016 the UK Government launched a process to move the Green Investment Bank into the private sector, causing controversy. In August 2017, the GBP 2.3 billion sale of the Green Investment Bank to Australia's Macquarie was finalised. The bank's name changed to the Green Investment Group. UK GIB became an Equator Principles signatory in March 2016.
Website
https://www.greeninvestmentgroup.com/en.html
Headquarters

Atria One Level 7 144 Morrison street

EH3 8EX Edinburgh

United Kingdom

CEO/chair
Mark Dooley
Global Head
Supervisor
Annual report
Annual report 2021
Ownership

The UK Green Investment Group is wholly owned by Australian banking group, Macquarie.

Complaints and grievances

Green Investment Group does not operate a complaints or grievances channel for individuals or communities that might have been affected by its finance.
Policy Assessments
Tracking the Equator Principles
Green Investment Group
2021-03-04
1.000000001E+27
0
Explanation
Project name reporting status of Equator Principles signatories for each financial institutions' most recent reporting period. Where there is no percentage presented the EPFI has not reported having financed any project transactions in that reporting period.
Policies
Voluntary standards
Green Investment Group has committed itself to the following voluntary standards:

Investment policies
Year:
Equator Principles
Implementation and reporting