---
Active
This profile is actively maintained
---
Created before Nov 2016
Last update:

2022-06-10 14:52:42



---
Send
feedback
on this profile
Download as
PDF
---
Share this page:
---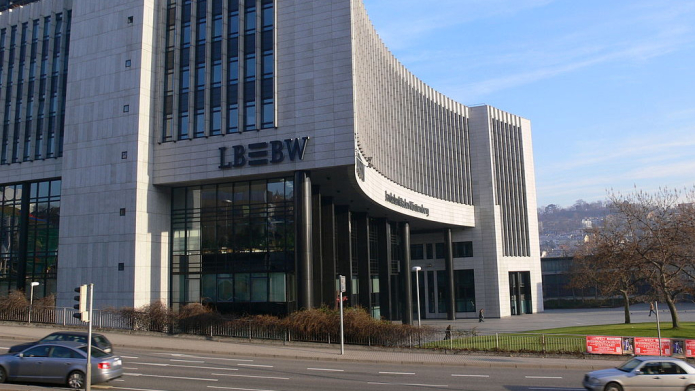 LBBW's head office in Stuttgart. Photo: Andreas Praefcke via Wikimedia Commons (CC BY SA 3.0)
About LBBW
Landesbank Baden-Württemberg (LBBW) is a parent company of three commercial banks and the Landesbank for some Federal States of Germany. It was fouded in 1999. LBBW is a full-service and commercial bank and central bank for savings banks in Baden-Württemberg, Rhineland-Palatinate and Saxony. The bank focuses on industrial technologies, information technology, software, telecommunication, innovative services and life science. It prefers to invest in Southern Germany, but also considers investments within Germany, Austria and Switzerland.
Website
https://www.lbbw.de/
Headquarters

Am Hauptbahnhof 2

70173 Stuttgart

Germany

CEO/chair
Rainer Neske
Chairman of the Board of Managing Directors
Supervisor
Annual reports
Annual report 2021
CSR report 2021
Ownership

listed on Frankfurt Stock Exchange

LBBW is a legally independent institution under public law. The following institutions have a share in the nominal capital of LBBW:
- the SVBW (40.534 %);
- the federal state of Baden-Wurtemberg (24.988 %);
- the state capital of Stuttgart (18.932 %);
- the Landesbeteiligungen Baden-Wurtemberg (15.546 %).

Complaints and grievances
Related Dodgy Deals
LBBW has been linked to the following "Dodgy Deals", e.g. as a current or past financier or through an expression of interest. Find out more about dodgy deals
here
. See the project or company profile for more details on the nature of the bank's link to the Dodgy Deal.
Dodgy Deals map
All
|
Projects
|
Companies
Targets
|
Active profiles
|
On record profiles
Policies
Voluntary standards
LBBW has committed itself to the following voluntary standards:

Investment policies
Year: