Export Credit Norway
Norway
---
Active
This profile is actively maintained
---
Created on:
2017-02-10 11:52:14
Last update:
2020-10-20 14:05:09
---
Send
feedback
on this profile
Download as
PDF
---
Share this page:
---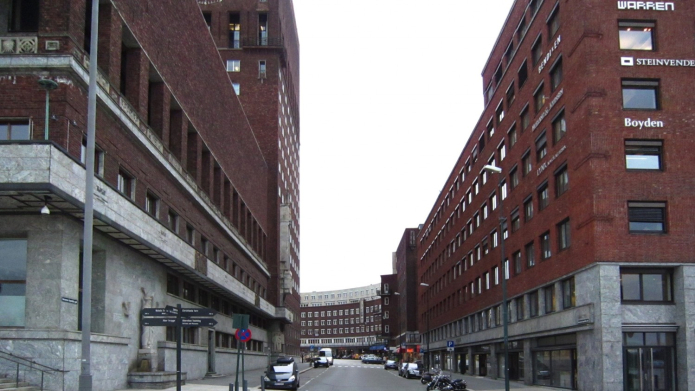 Head office in Oslo of Export Credit Norway. Photo: Jan-Tore Egge via Wikimedia Commons (CC BY-SA 3.0)
About Export Credit Norway
Export Credit Norway is a public-sector enterprise that reports to the Ministry of Trade, Industry and Fisheries (MTIF). It promotes Norwegian exports by issuing guarantees on behalf of the state. The agency has been in operation since July 2012. Export Credit Norway mainly finances oil & gas – and maritime industries. Export Credit Norway became an Equator Principles signatory in 2014. BankTrack profiled this financial institution as part of our Tracking the Equator Principles campaign.
Policies
Voluntary initiatives
Export Credit Norway has committed itself to the following voluntary standards:
Investment policies
Export Credit Norway's webpage on corporate social responsibility can be accessed here.
Year:
Equator Principles
Implementation and reporting