Export Finance Norway
Norway
---
Active
This profile is actively maintained
---
Created on:

2017-02-10 11:52:14


Last update:

2022-09-30 00:00:00



---
Send
feedback
on this profile
Download as
PDF
---
Share this page:
---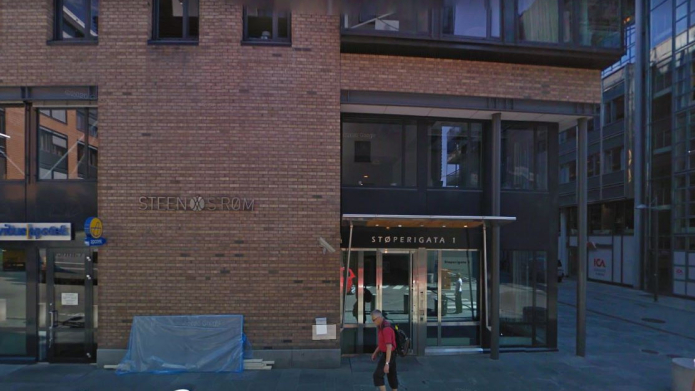 Head office in Oslo of Export Finance Norway. Photo: Google Earth/Streetview
About Export Finance Norway
Export Finance Norway (Eksfin) is a governmental financial enterprise established on 1 July 2021 through the merger of the Norwegian Export Credit Guarantee Agency (GIEK) and Export Credit Norway. Eksfin reports to the Ministry of Trade, Industry and Fisheries (MTIF). It promotes Norwegian exports by issuing guarantees on behalf of the state. The agency has been in operation since July 2012 and mainly finances oil & gas – and maritime industries. Export Finance Norway became an Equator Principles signatory in 2014.
Website
https://www.eksfin.no
Headquarters

Støperigata 1

0250 Oslo

Norway

CEO/chair
Tone Lund Bakker
CEO
Supervisor
Annual report
Annual report 2021
Ownership

Export Finance Norway is a governmental organisation and as such wholly owned by the Norwegian government.

Complaints and grievances

Export Finance Norway does not operate a complaints or grievance mechanism for individuals or communities who might have been affected by its finance.

Stakeholders may raise complaints via the OECD National Contact Points (see OECD Watch guidance).
Policy Assessments
Tracking the Equator Principles
Export Finance Norway
2022-08-18
1.01000000002E+38
0
Explanation
Project name reporting status of Equator Principles signatories for each financial institutions' most recent reporting period. Where there is no percentage presented the EPFI has not reported having financed any project transactions in that reporting period.
Policies
Voluntary standards
Export Finance Norway has committed itself to the following voluntary standards:
Investment policies
Export Finance Norway's webpage on corporate social responsibility can be accessed here.
Year:
Equator Principles
Implementation and reporting